Queen Jewels
Accueil > Vidéos > Live In Japan
---
Info :
sortie : 20 décembre 2016

Japon uniquement. Concert enregistré le 17 août 2014 avec Adam Lambert.
Tracklist :
Procession
Now I'm Here
Stone Cold Crazy
Another One Bites The Dust
Fat Bottomed Girls
In The Lap Of The Gods...Revisited
Seven Seas Of Rhye
Killer Queen
I Want It All
Teo Torriatte (Let Us Cling Together)
Love Of My Life
These Are The Days Of Our Lives
Under Pressure
I Was Born To Love You
Radio Ga Ga
Crazy Little Thing Called Love
Bohemian Rhapsody
We Will Rock You
We Are The Champions
God Save The Queen
Notes :
Existe en format DVD+CD et Blu Ray+CD.
Blu Ray Japon :Cat. GQBS-90231

Voir :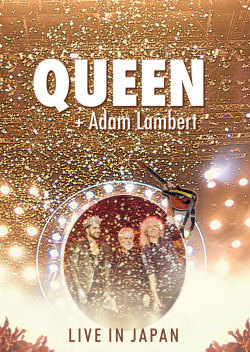 recto |



---
---
Queen Jewels 2005 / 2019
| liste des mises à jour | liens | contact | à propos | Instagram