Queen Jewels
Accueil > Vidéos > Live In Ukraine
---
Info :
sortie : 15 juin 2009

Sorti aux USA le 14 juillet 2009.
Tracklist :
One Vision
Tie Your Mother Down
The Show Must Go On
Fat Bottomed Girls
Another One Bites The Dust
Hammer To Fall
I Want It All
I Want To Break Free
Seagull
Love Of My Life
'39
Drum Solo
I'm In Love With My Car
Say It's Not True
Shooting Star
Bad Company
Guitar Solo
Bijou
Last Horizon
Crazy Little Thing Called Love
C-lebrity
Feel Like Making Love
Bohemian Rhapsody
Cosmos Rockin'
All Right Now
We Will Rock You
We Are The Champions
God Save The Queen
DVD Angleterre :
promo. Contient le DVD et les deux CD dans une pochette papier gatefold.
Voir :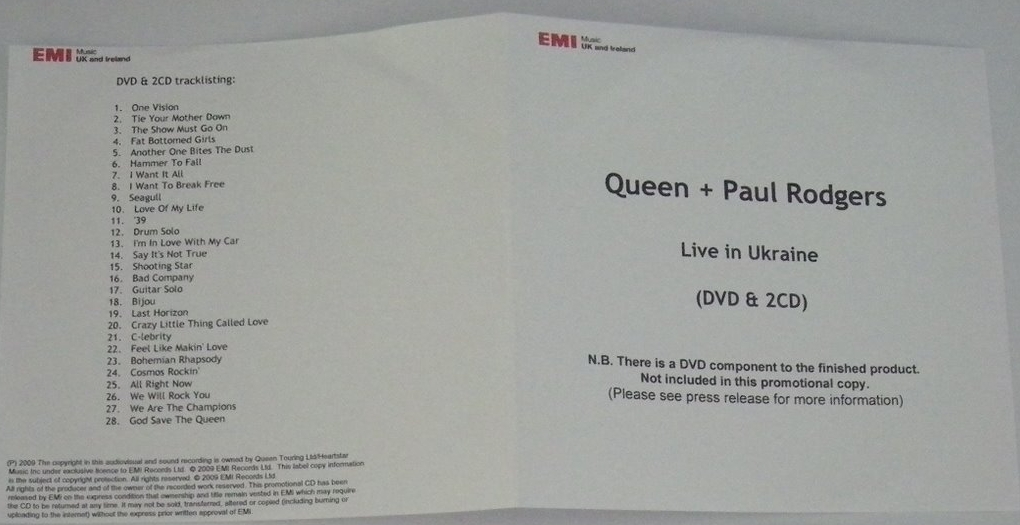 pochette |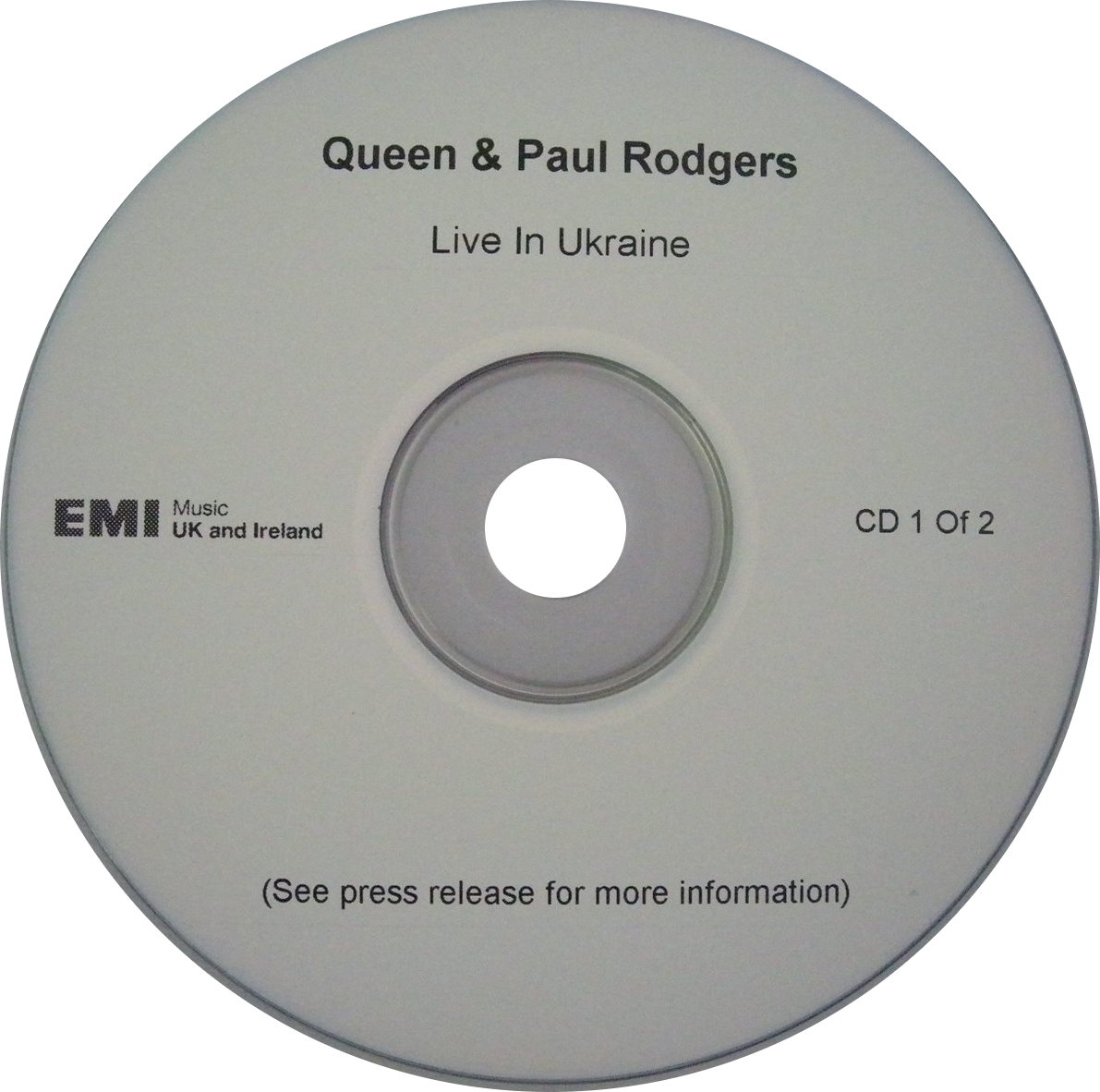 CD 1 |



---
DVD Europe :Cat. 5099996460320
DVD + double CD
Voir :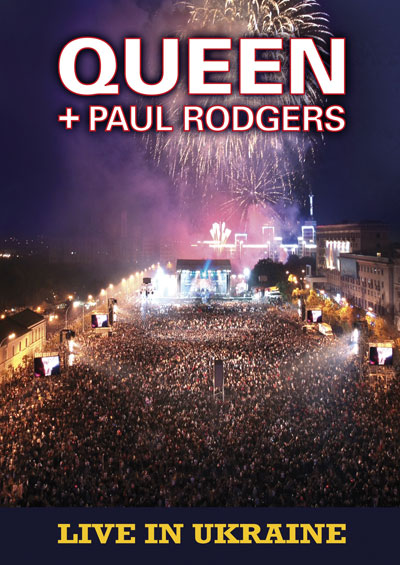 recto |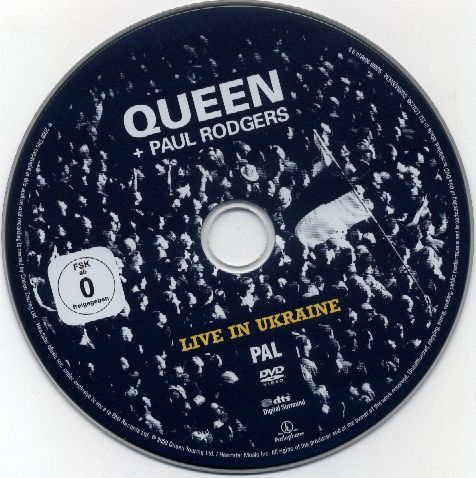 DVD |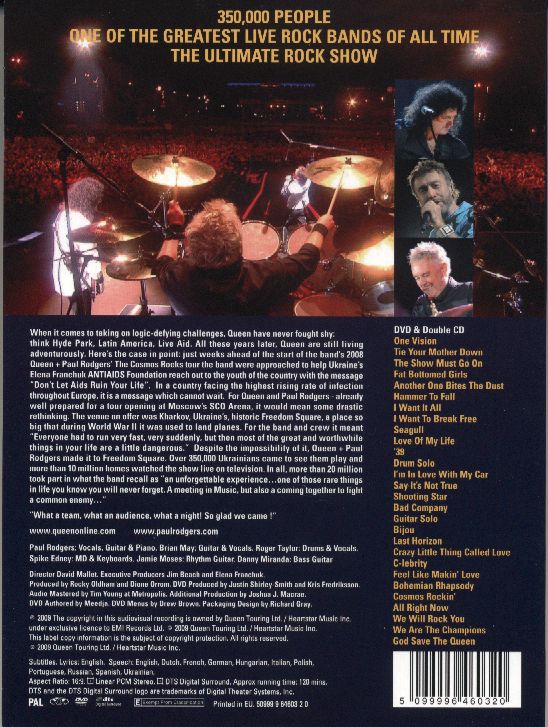 verso |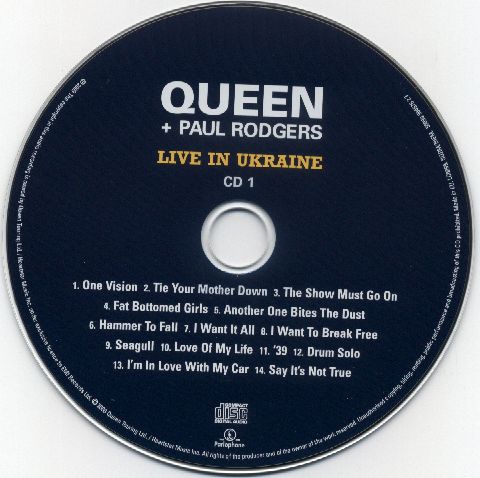 CD 1 |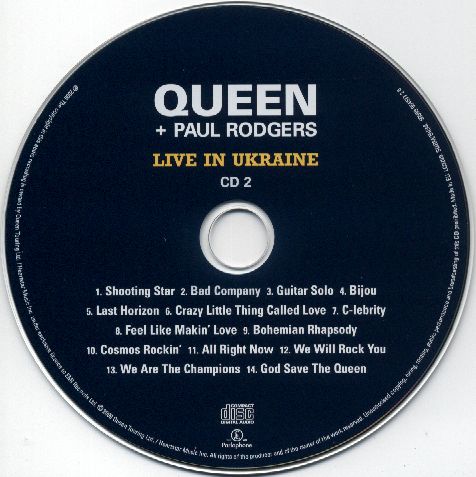 CD 2 |

cote : 0
note : Une édition DVD simple existe également. Cat.5099996461495.
---
DVD coffret Europe :Cat. 5099996457528
Coffret Tin box avec T-shirt.
Voir :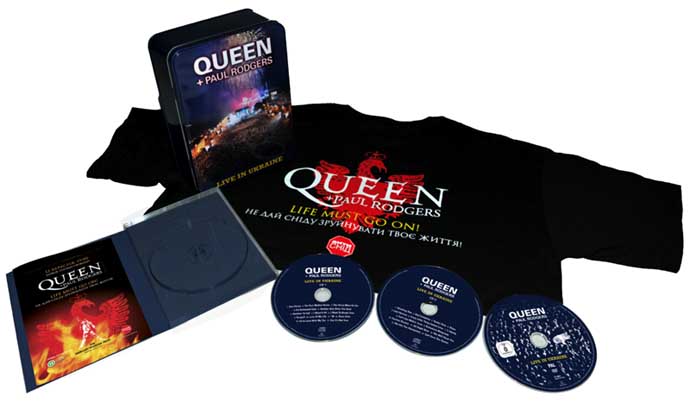 coffret |



note : Voir le coffret
---
DVD USA :Cat. 50087147433
DVD simple
Voir :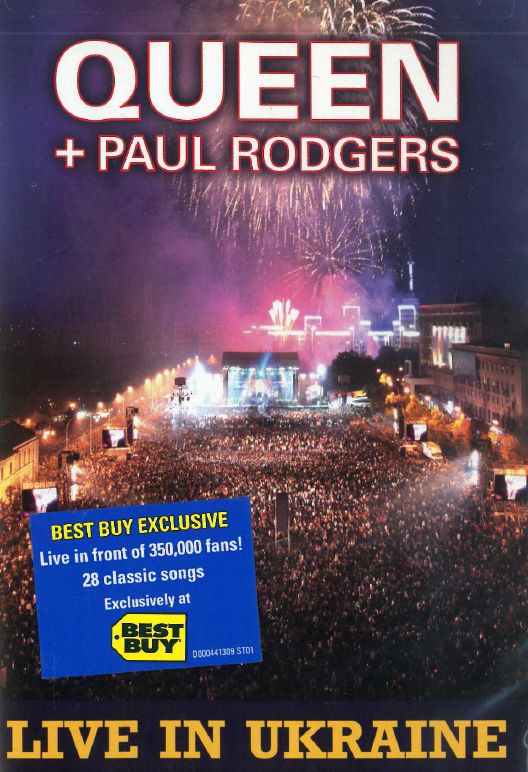 recto |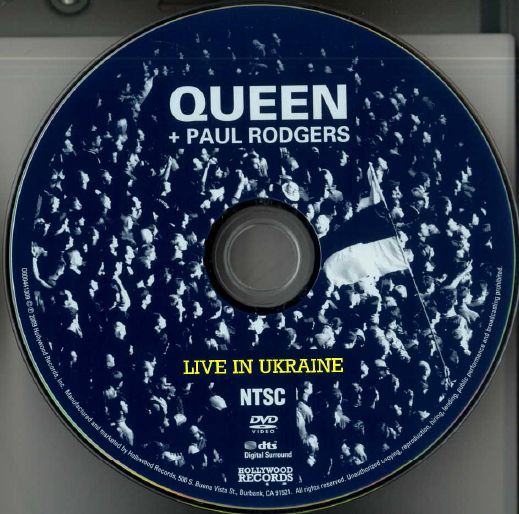 DVD |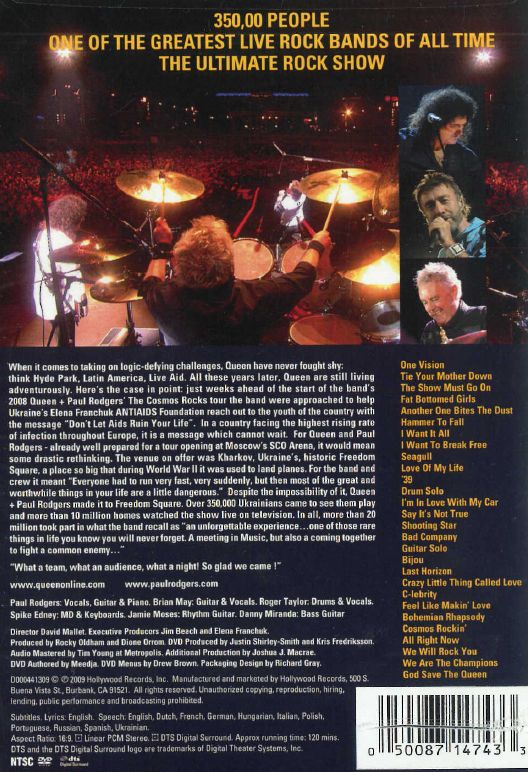 verso |



---
---
Queen Jewels 2005 / 2020
| liste des mises à jour | liens | contact | à propos | Instagram