Queen Jewels
Accueil
---
An Intimate Memoir By The Man Who Knew Him Best
---
Info :
Publié le : 1998
Auteur(s) : Peter Freestone, David Evans.
Résumé :
Peter Freestone was Freddie Mercury's personal assistant for the last 12 years of his life. He lived with Mercury in London, Munich, and New York, and was with him when he died. This is the most intimate account of Mercury's life ever written. The Truth behind the scandalous rumours.
From the famous names - including Elton John, Kenny Everett, Elizabeth Taylor and Rod Stewart - to the shadow army of lovers, fixers and hangers on, Perter Freestone saw them all play in the tragic comedy that was Freddie Mercury's outrageous life.
Now he tells all...
Commentaire :
Certainement une bio des plus intéressantes bio du chanteur. Peter Freestone raconte la vie de FM sans faire dans le scandaleux, il ne cherche pas à vendre la "rock-star", mais veut raconter l'homme tel qu'il était.

Angleterre.
ISBN : 0780711986746
Editeur : Omnibuspress (256 pages)
Voir :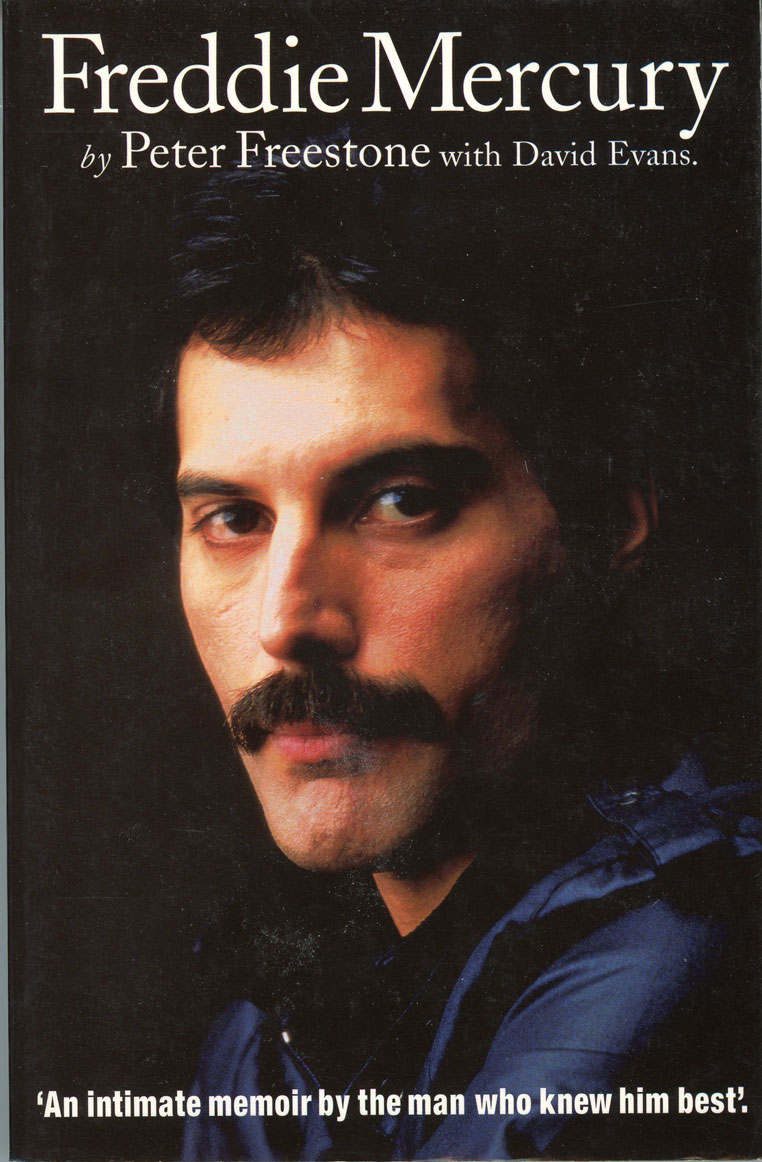 recto |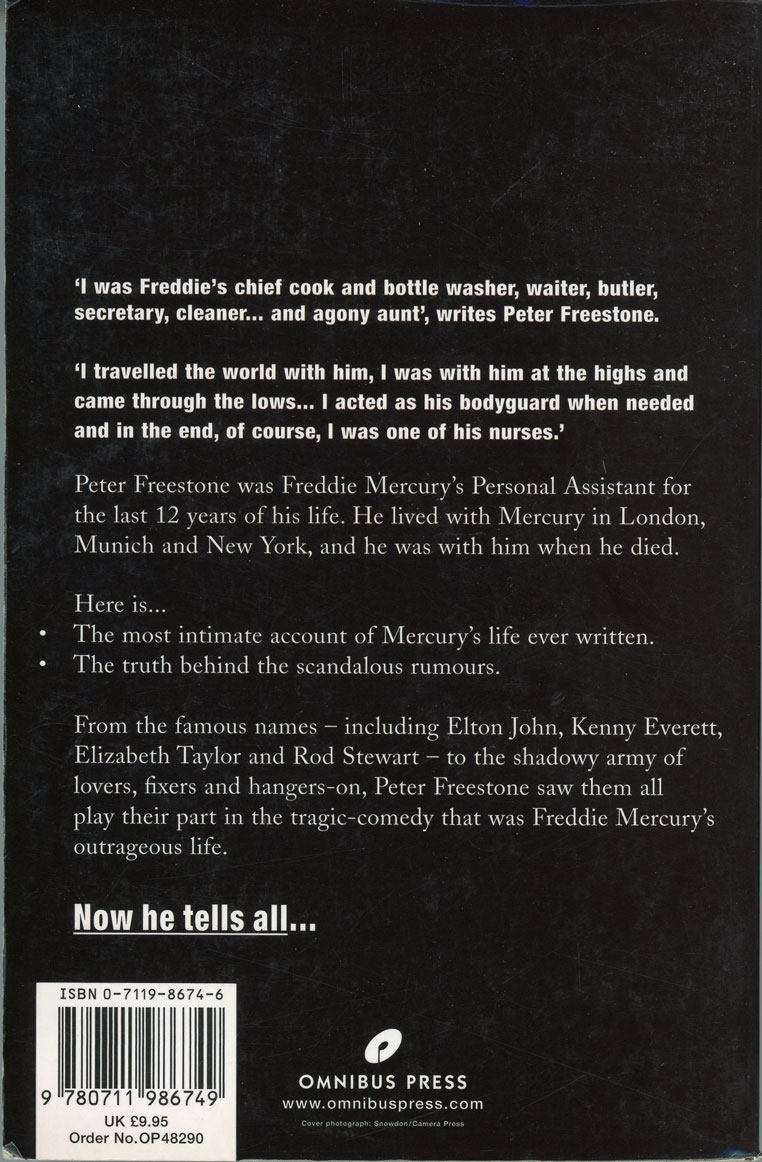 verso |

note : 2ème édition du 01 novembre 2001.
---
---
Queen Jewels 2005 / 2020
| liste des mises à jour | liens | contact | à propos | Instagram