Queen Jewels
Accueil
---
Queen Live : A Concert Documentary
---
Info :
Publié le : mars 1995
Auteur(s) : Greg Brooks
Résumé :
During 20 years as one of the world's best loved rock bands, Queen played a total of 704 concerts throughout the world. Their earliest documented concerts were at colleges in the Home Counties in 1970; their final show was at Knebworth Park on August 9, 1986. And then there was the Freddie Mercury Memorial Concert at Wembley Stadium. Queen Live takes the reader to every one of these concerts. Queen Live includes a full set list and report on virtually every show, the development of Queen's career traced over 15 years as a touring band, Queen's BBC sessions, Queen memorabilia (tickets, programs, passes, etc. ), song lists including a complete list of cover versions adopted by Queen (including a full live bootleg listing), what Queen did and didn't play -- and why, and a complete discography of live singles, LPs, CDs, books and rare live sleeves. Queen Live is a "must have" addition to any Queen fan's collection.
Commentaire :
Ce livre s'adresse aux fans voulant s'informer sur la vie scénique du groupe à travers les âges, du moins jusqu'en 1986. Pas mal d'erreurs dans cet ouvrage, mais Greg Brooks travaillait tout seul dans son coin, à une époque où il n'était pas encore l'archiviste officiel du groupe.
Une seconde édition, sortie en 2005, a permis à l'auteur de corriger certaines erreurs (d'autres demeures) et a Brian May de faire une préface à l'ouvrage.
Angleterre.
ISBN : 1844496600
Editeur : Omnibuspress (292 pages)
Voir :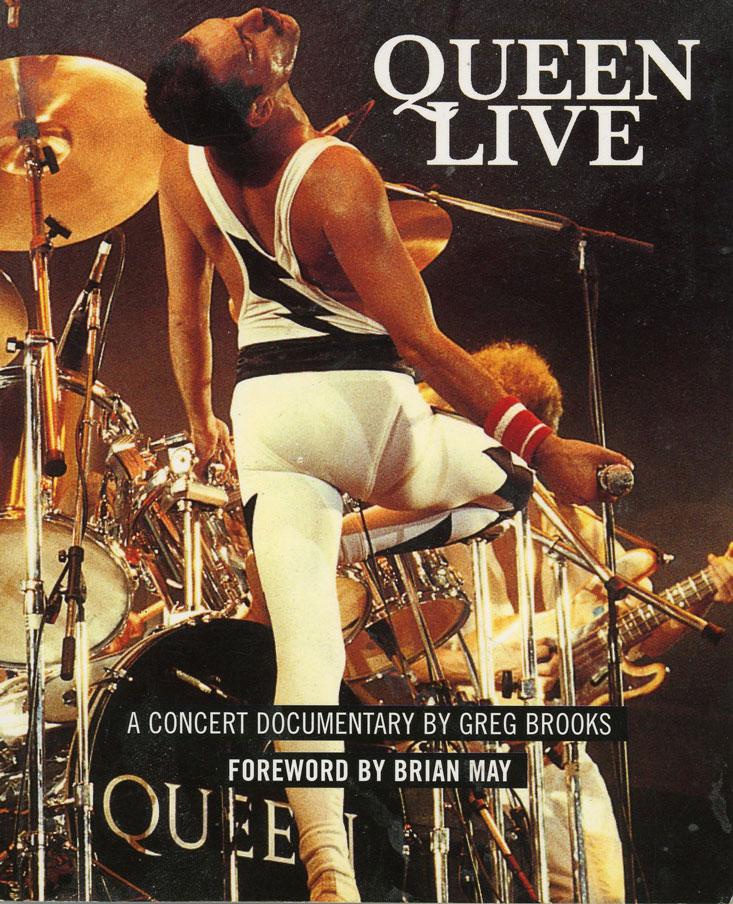 recto |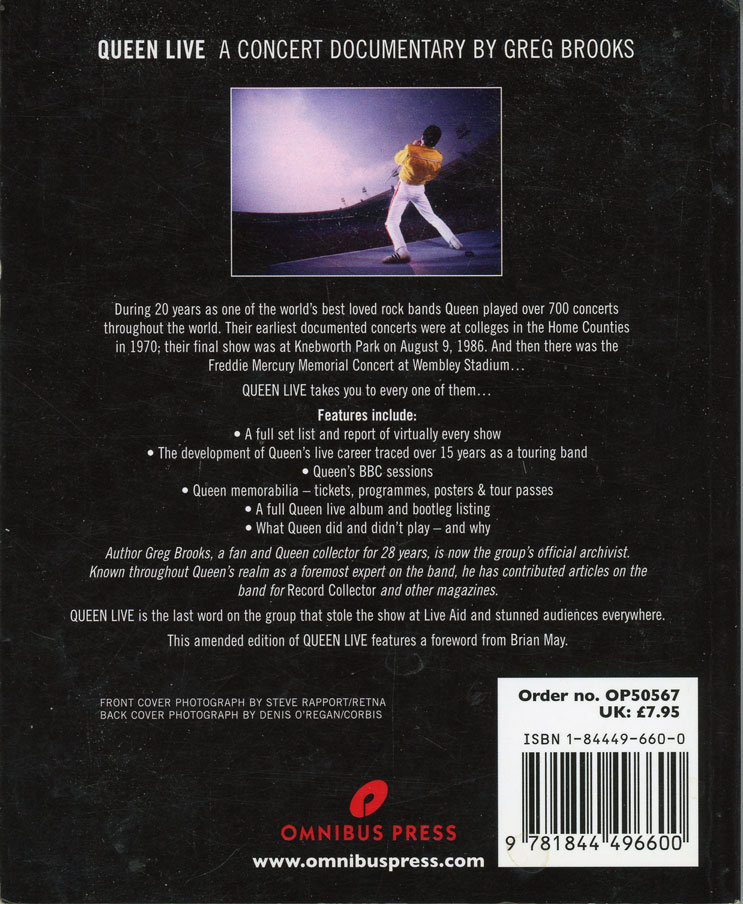 verso |

note : Seconde édition, 9 mai 2005.
---
Angleterre.
ISBN : 9780711948143
Editeur : Omnibuspress (175 pages)
Voir :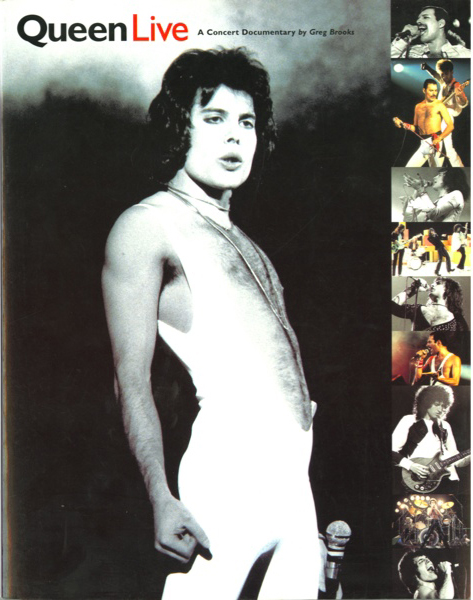 recto |

note : Première édition, Mars 1995.
---
---
Queen Jewels 2005 / 2020
| liste des mises à jour | liens | contact | à propos | Instagram