Queen Jewels
Accueil
---
As It Began
---
Info :
Published on : 1992
Auteur(s) : Jacky Gunn & Jim Jenkins
Abstract :
The death of Freddie Mercury has heralded the end of one of the most influential rock bands of all time. Queen were undisputed rock royalty, the group that sprang from the glam rock era of the early seventies to outlast all their glittering contemporaries. In the process they rewrote all the rules in the music business, from the six-minute mini-opera 'Bohemian Rhapsody' to playing stadiums across South America.
Commentaire :
First official Queen biography co-written with the band.
United Kingdom.
ISBN : 0300332597
Publisher : Pan Books Ltd (281 pages)
Voir :
recto |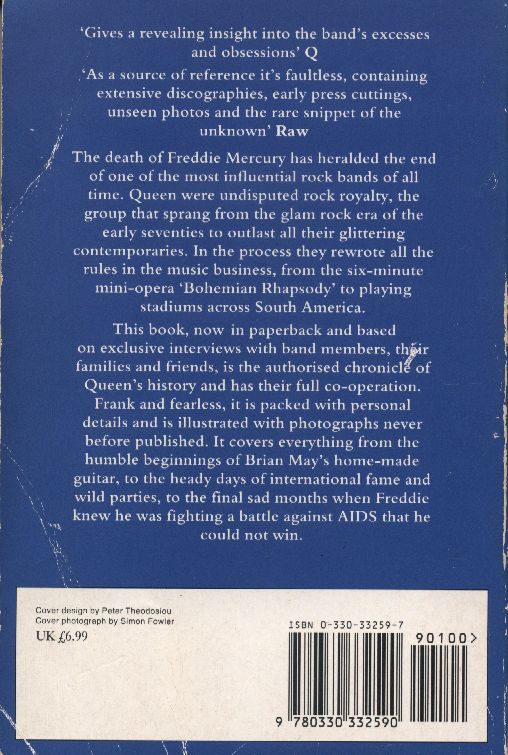 verso |

note : Réédition de 1993.
---