Queen Jewels
Accueil > Collaborations >
---
Info :
23 mai 1986
Biggles Music Soundtrack
Tracklist :
Do You Want To Be A Hero (par Jon Anderson)
Chocks Away (Jon Anderson)
Big Hot Blues (Chakk)
Knockin' On Your Back Door (Deep Purple)
Knock 'Em Dead Kid (Motley Crue)
No Turning Back (The Immortals)
Music Soundtrack (Stanislas Syrewicz)
Ariel Pursuit (Stanislas Syrewicz)
Discovery (Stanislas Syrewicz)
Biggles' Theme (Stanislas Syrewicz)
Maria's Theme (Stanislas Syrewicz)

Biggles is a 1986 British sci-fi adventure film directed by John Hough and later released in 1988 in the United States as Biggles: Adventures in Time[3]). The plot involves a time traveller from the 1980s who is inserted into World War I to help the character Biggles from the series of novels by W. E. Johns and where Biggles also travels to the 1980s to fight time-travelling World War I Germans. The film stars Neil Dickson, Alex Hyde-White and Peter Cushing in his final feature film role.
vinyl Germany : Cat. MCA Records 254 119-1

Voir :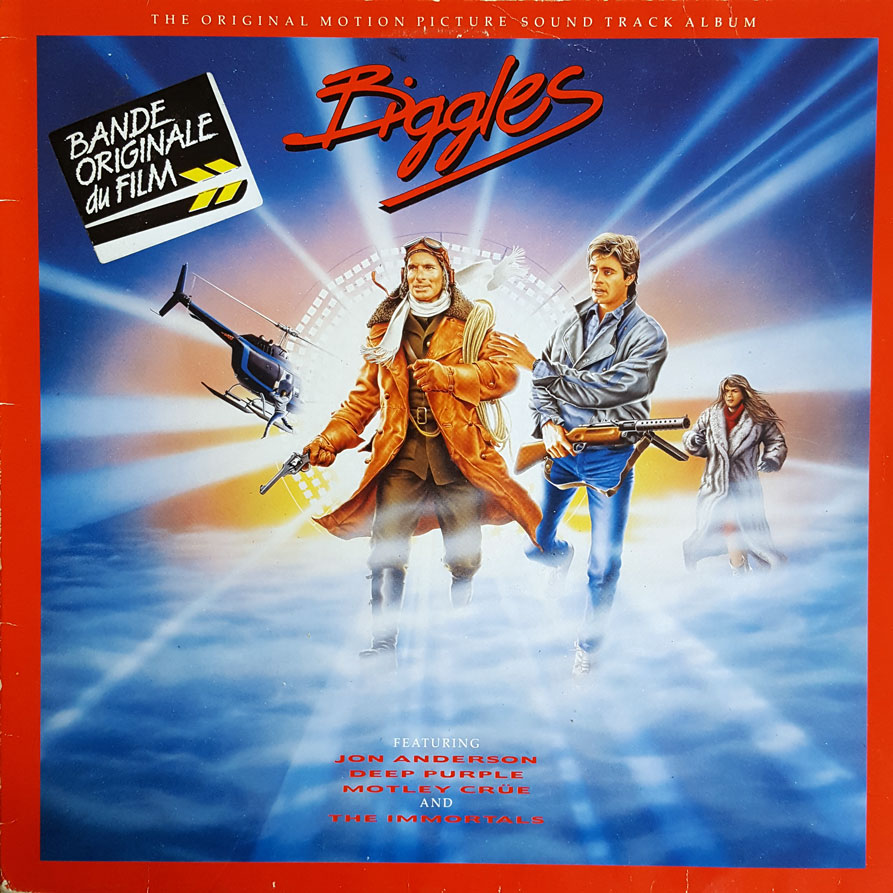 recto |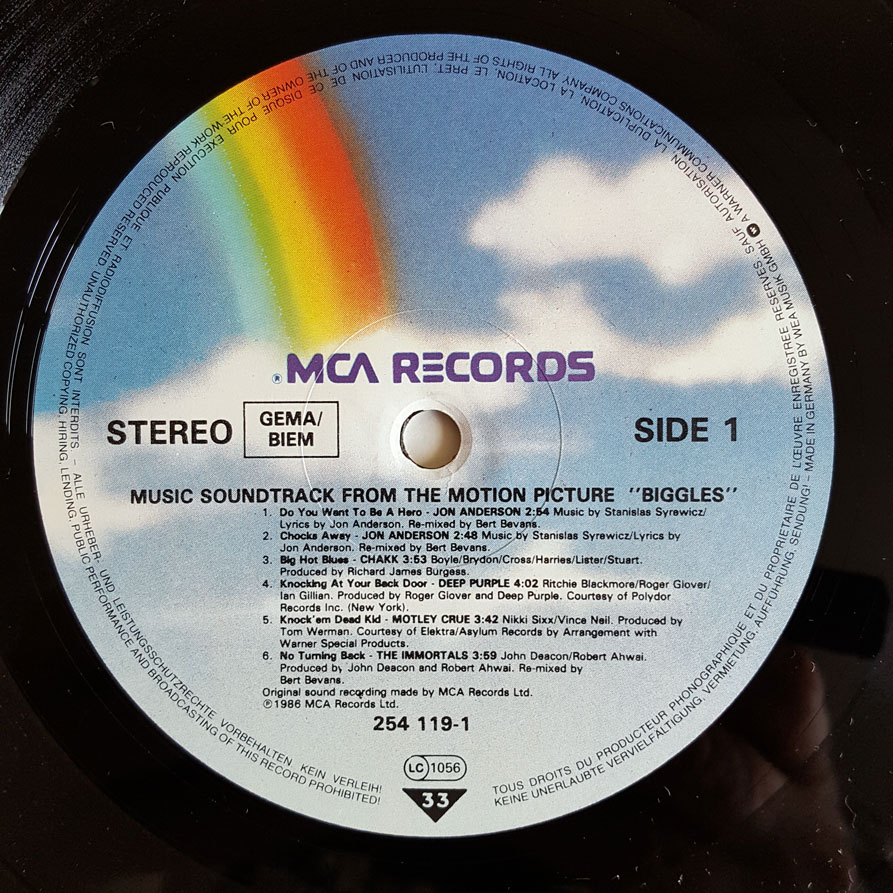 label |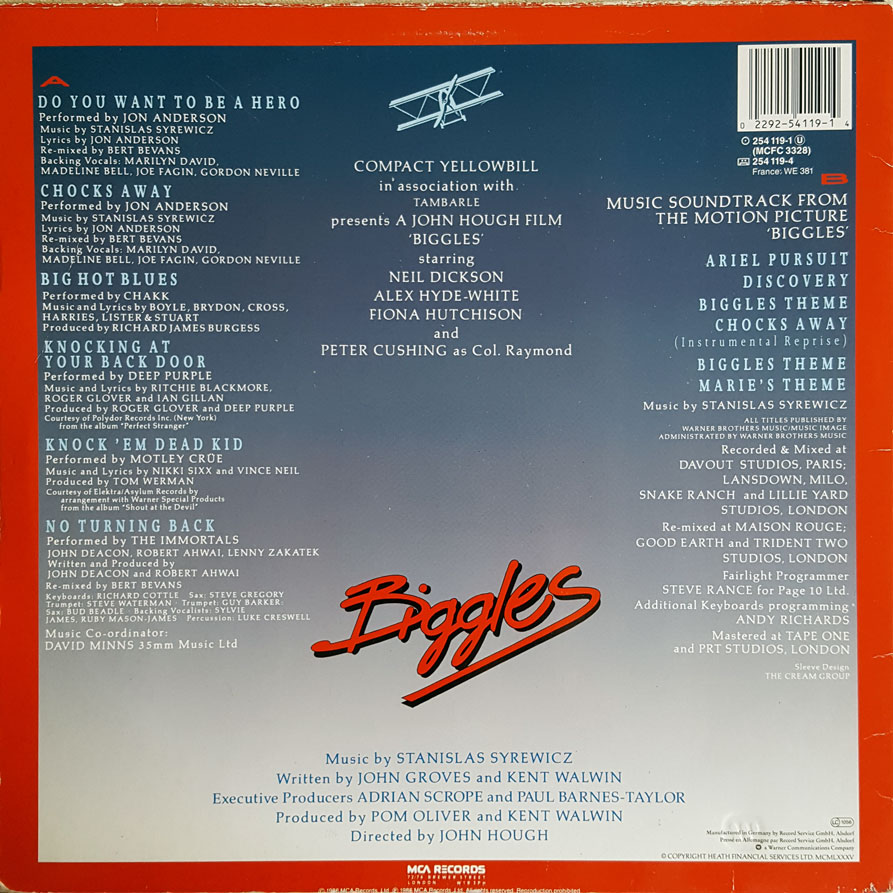 verso |


cote : A

---