Queen Jewels
Accueil > Collaborations >
---
Released in 1986, this film directed by Russell Mulcahy chronicles the adventures of Connor MacLeod (Christopher Lambert) an immortal born in the Highlands (Scotland). Through the fight of Mc Leod against other immortals to gain the prize ( universal knowledge ), traveling between the sixteenth century Scotland and New York City in 1985.

This film won a resounding success, follow the cinema two other components to the scenario and the much more limited success... TV series adaptation experience a rather successful and winning a hit with fans and a cartoon that marks much less spirits. The film finally produce a fourth installment successful enough to close the television series.

Russell Mulcahy wanting for the soundtrack of his film something powerful, he then appealed to Queen to write it. The group interested in one second cinematic experience, and accept written for the occasion eight pieces. In the end , only five of these pieces will be actually used in the film (but all will be on the album A Kind Of Magic ). Will also be used for the soundtrack of a passage Hammer To Fall (1984) and a cover of New York New York (Frank Sinatra). A glance musical will be made to Queen in the second film. Generic and musical themes of the first seasons of the series will also be pieces of Queen.

Since 1986, Highlander was released in multiple formats : VHS , Laser -Disc DVD ...
DVD USA :
Highlander – The Immortal Edition includes the film and 3 video clips ("Who Wants To Live Forever", "A Kind Of Magic" and "Princes Of The Univers") on a DVD and "Princes Of The Univers", "One Year Of Love" (extended version) and "Friends Will Be Friends" on a CD.

DVD zone 1 (language: French and English).
See: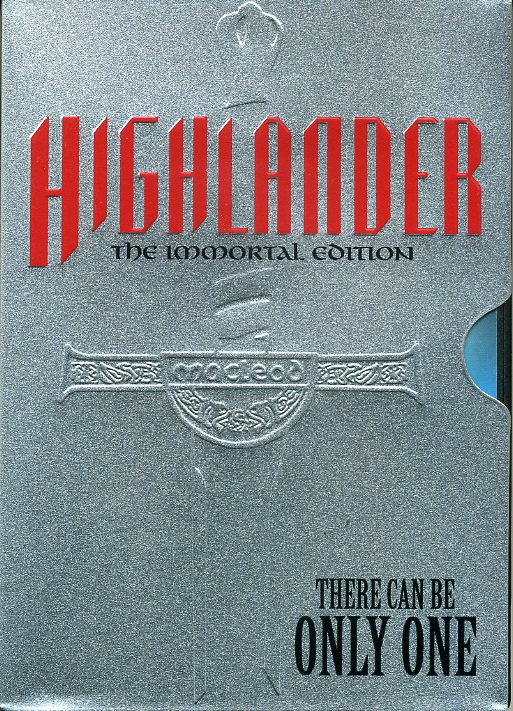 recto |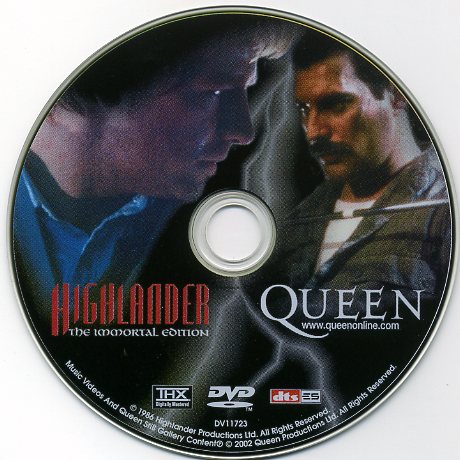 DVD |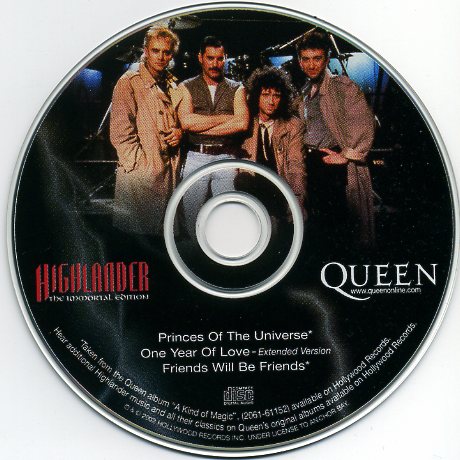 CD |



---