Queen Jewels
Accueil > Coffrets > The Platinum Collection - withdrawn
---
The Platinum Collection - withdrawn
---
Info :
released : 2003
Country : United Kingdom
Cat. : IM00076-2
cote : D

Commentaire :
This boxset should have been sold by TV shop Insight Music (EMI Music Group). Roger Taylor didn't like this way, so the boxset was quickly withdrawn. Boxset was given to the members of the OIQFC. In return, the boxset should not be resold.
The box set includes the 3 Greatest Hits, and the Greatest Video Hits VHS.
Overview
Display :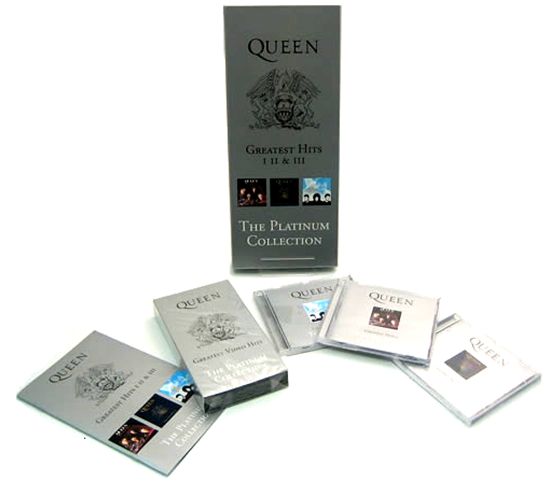 Overview
CD 1
Voir :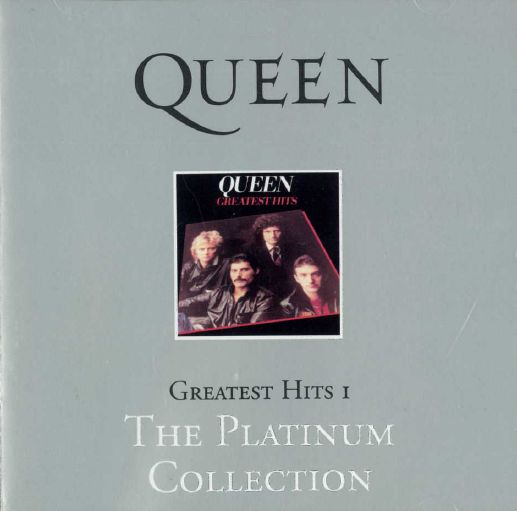 recto |
CD |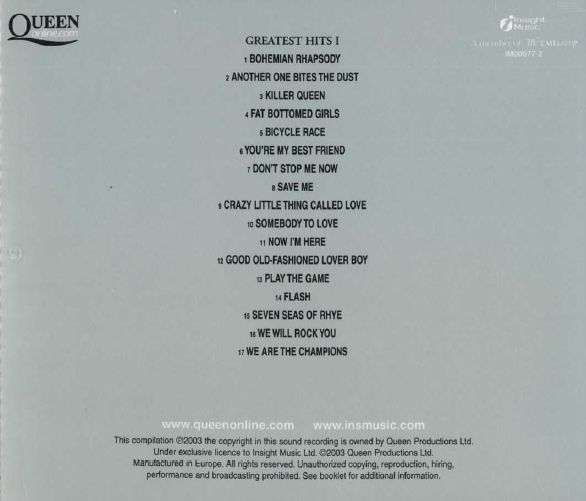 verso |


CD 2
Voir :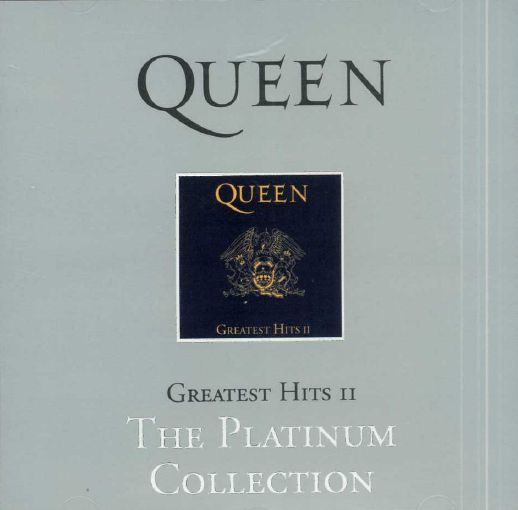 recto |
CD |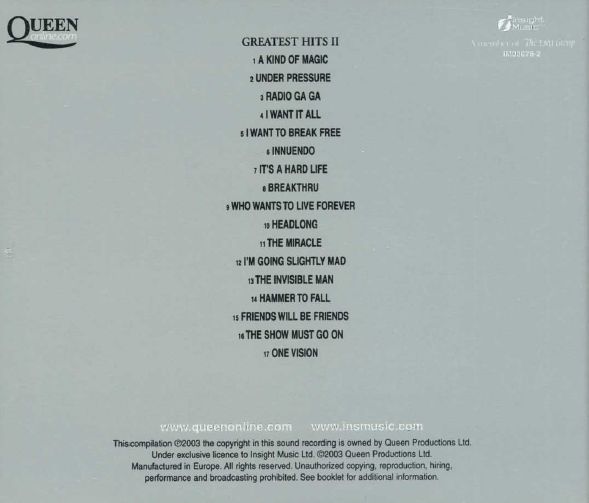 verso |