Queen Jewels
Accueil > Coffrets > Queen Mania
---
Queen Mania
---
Info :
released : December 1989
Country : Germany
Cat. : QUEEN BOX 1
cote : H

Commentaire :
Boxset including all the albums until The Miracle (except Greatest Hits) on CDs. Also including a t-shirt, a pin's and a poster.
Released in 1989, the CDs should be the first CD editions (EMI). But there were often replaced by the 1994 remasters (Parlophone).
In 1998, Record Collector listed this boxset as the 15th most wanted Queen item (at that time, the value was £ 600).
Overview
Display :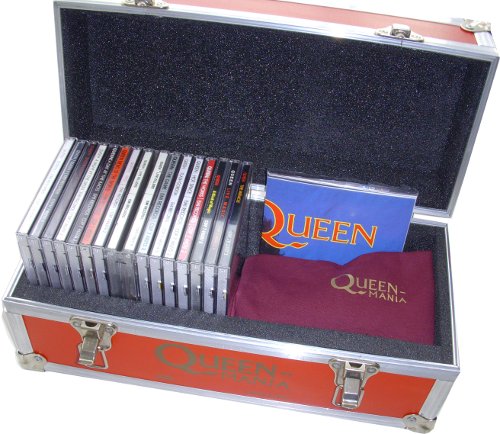 Overview
Box
Voir :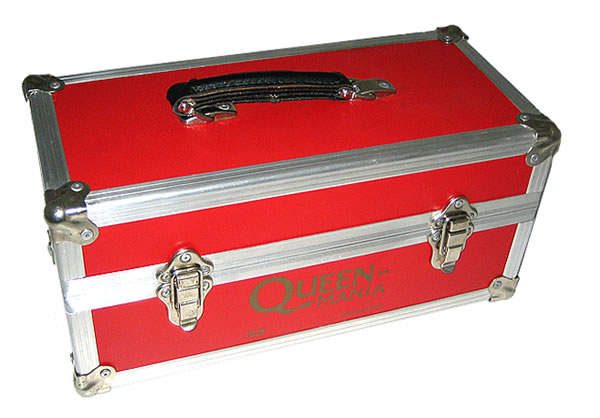 closed |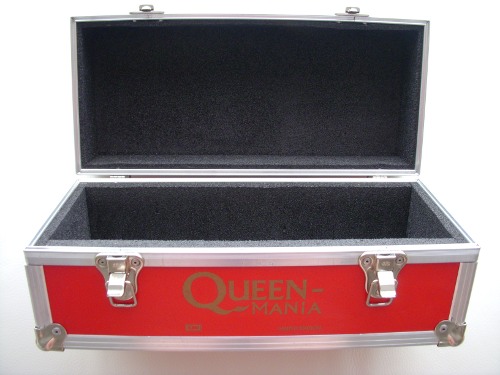 open |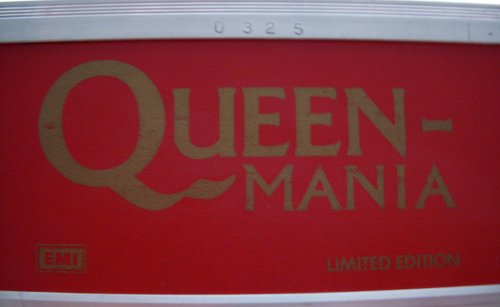 number (0325) |
Box and front side with number (here 0325)

Other items
Voir :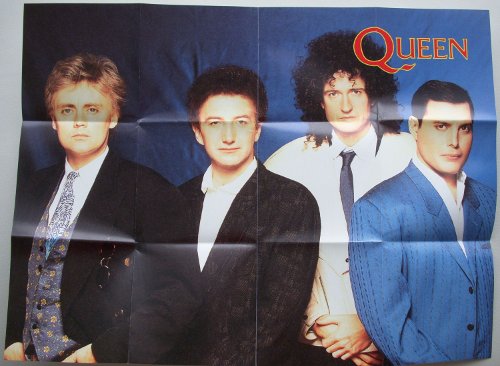 poster |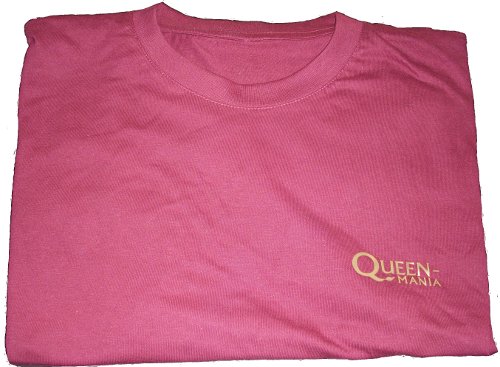 T-Shirt |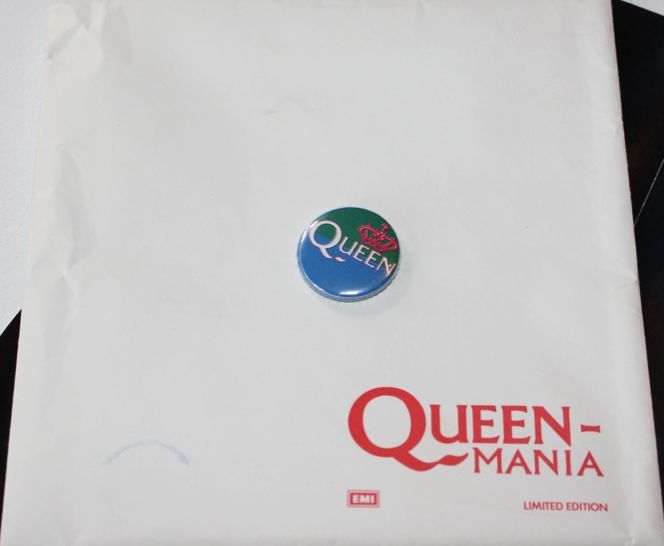 Pin's |
poster, t-shirt et pin's

Poster
Voir :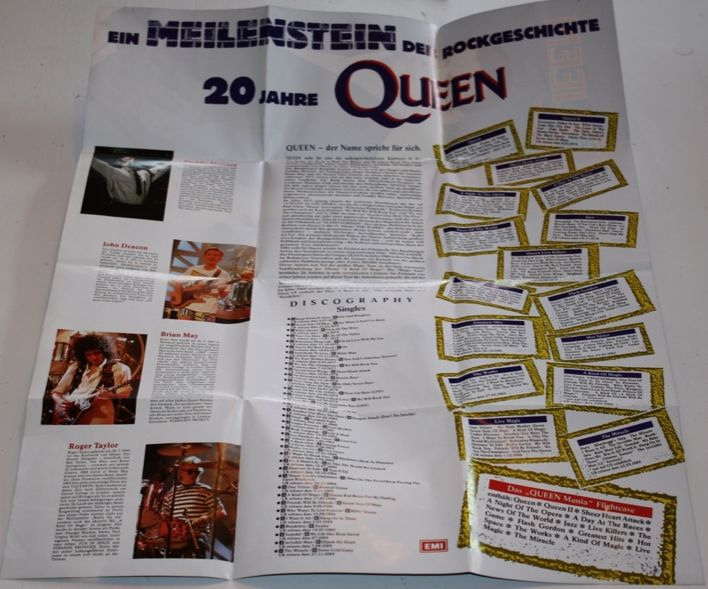 Poster |