Queen Jewels
Accueil > Albums > Rock You (Angleterre et Irlande)
---
Info :
sortie : avril 2009

Note : CD vendu en supplément du journal The Mail (Angleterre) et The Irish Mail (Irlande). Angleterre et Irlande uniquement.
Tracklist :
We Will Rock You (fast)
Killer Queen
Don't Stop Me Now
Bicycle Race
Now I'm Here
Let Me Entertain You
Get Down Make Love
I'm In Love With My Car
'39
Keep Yourself Alive
____________________

A Kind Of Magic*
I Want To Break Free*
Somebody To Love*
No-One But You*
____________________

Les titres sont extraits du Live Killers à l'exception des * extraits de la comédie musicale We Will Rock You.
CD Angleterre : Cat. UPQUEEN001
Cardsleeve.
Voir :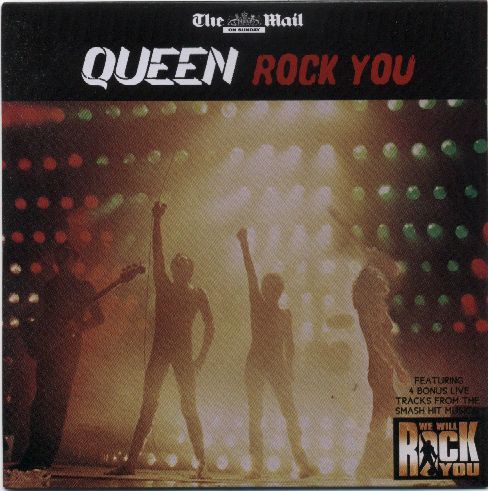 recto |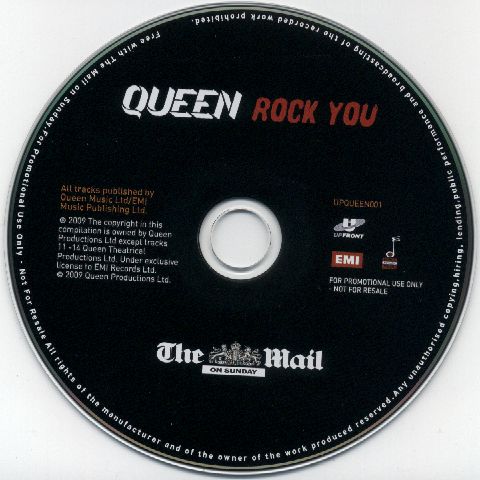 CD |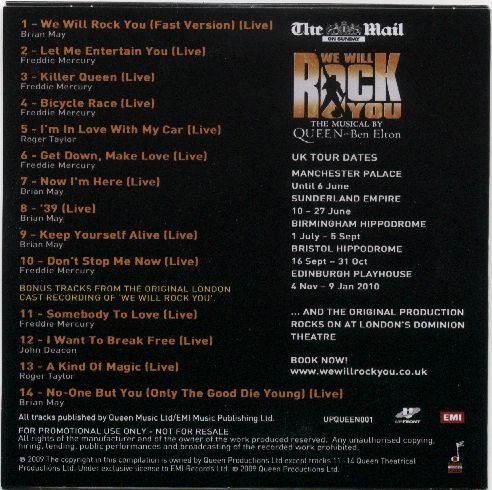 verso |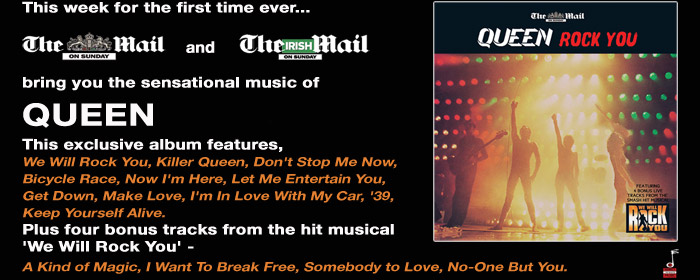 flyer (The Mail) |

cote : 0

---
CD Irlande : Cat. EMI UPQUEEN0I1

Voir :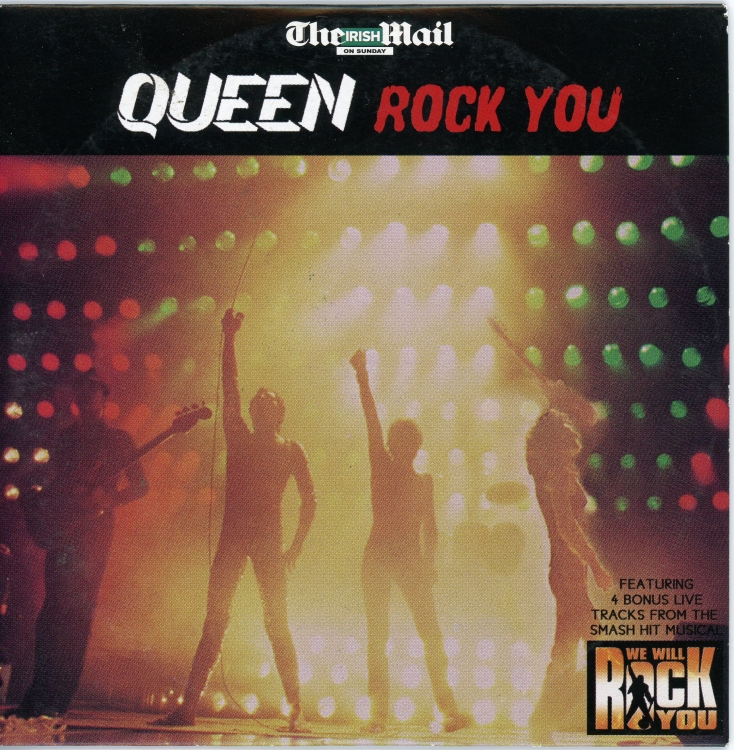 recto |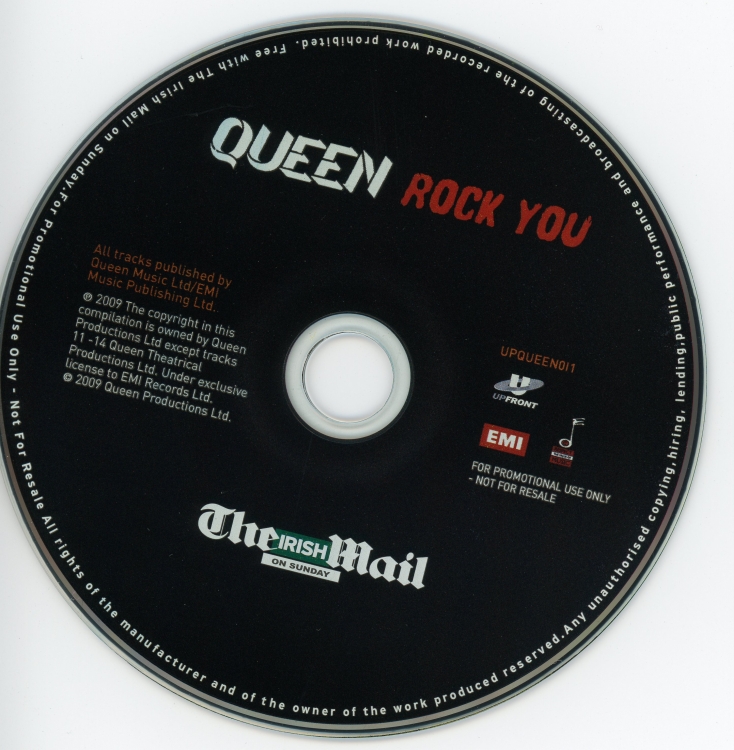 CD |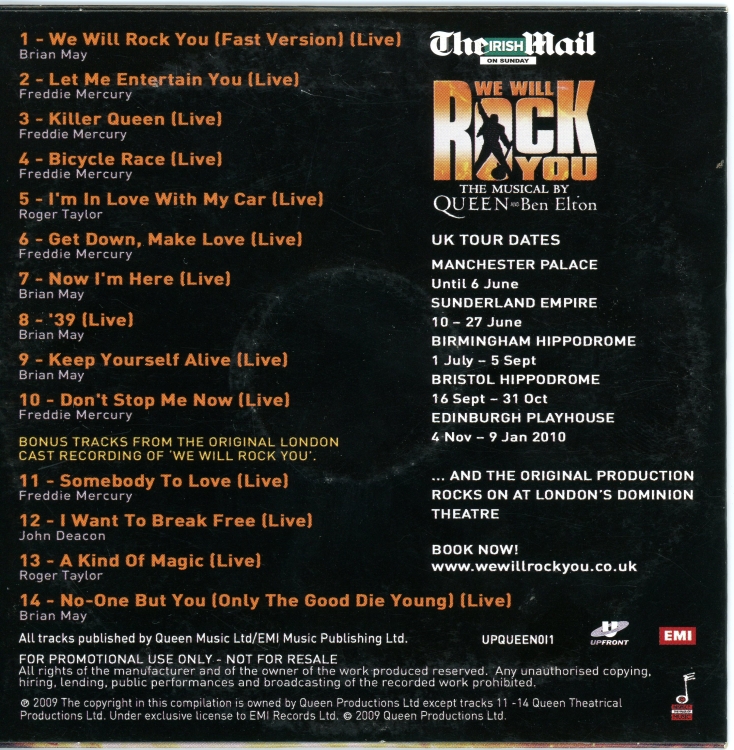 verso |


cote : 0

---
---
Queen Jewels 2005 / 2020
| liste des mises à jour | liens | contact | à propos | Instagram