Queen Jewels
Accueil > Albums > Live Magic
---
Info :
released : December 1986
Production : Queen & Trip Khalaf

Note : Recorded live during the Magic Tour.
Tracklist :
One Vision
Tie Your Mother Down
Seven Seas Of Rhye
A Kind Of Magic*
Under Pressure
Another One Bites The Dust*
I Want To Break Free
Is This The World We Created...?
Bohemian Rhapsody
Hammer To Fall*
Radio Ga Ga
We Will Rock You
Friends Will Be Friends
We Are The Champions
God Save The Queen (Trad. Arr. May)
____________________

*edit version sur le vinyle.
CD Europe : Cat. EMI CDP 7 46413 2
Edition from 1986.
Voir :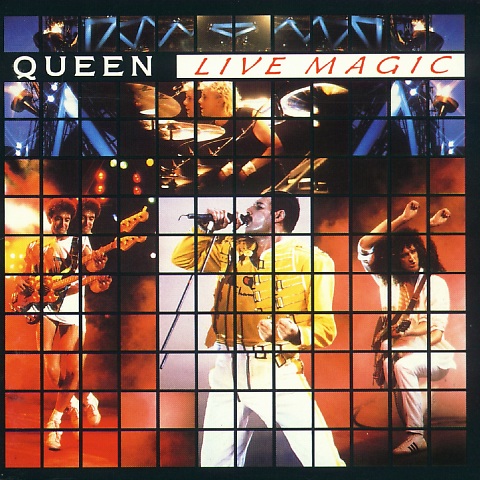 recto |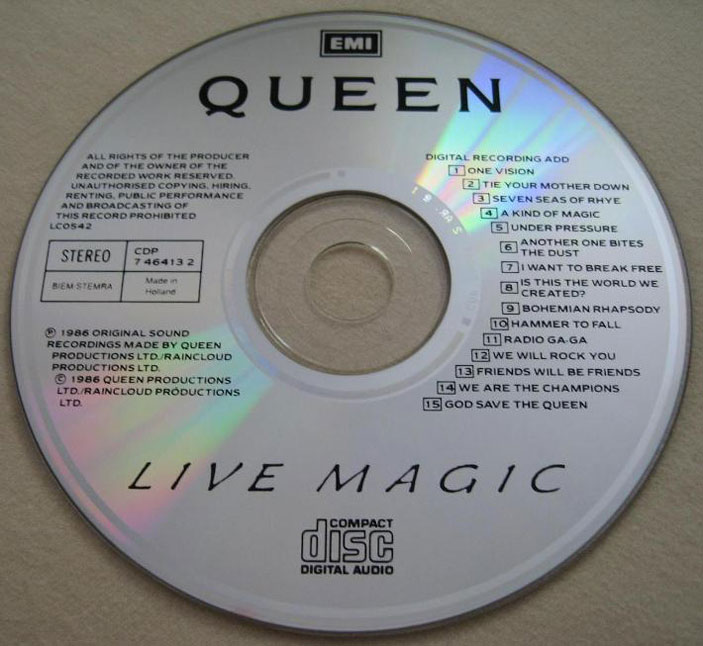 label |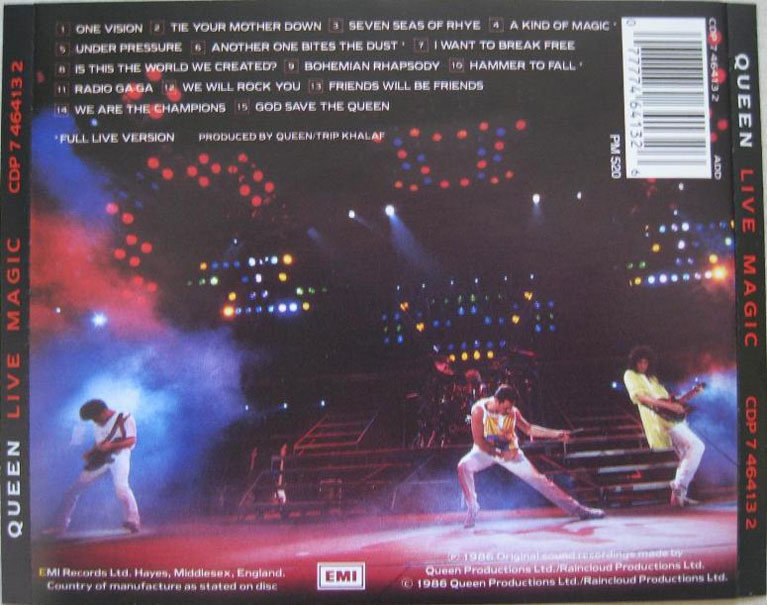 verso |


cote : B

---
cassette France : Cat. EMI 2406754

Voir :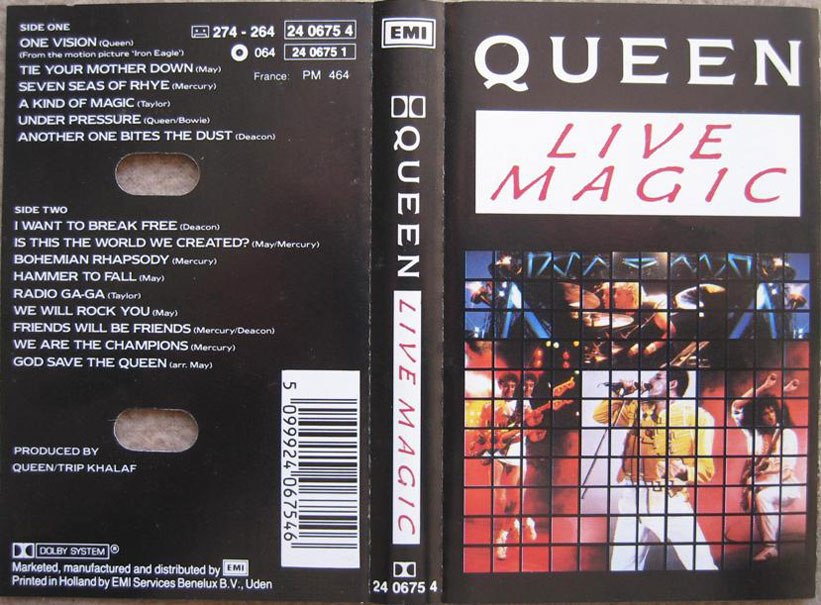 recto |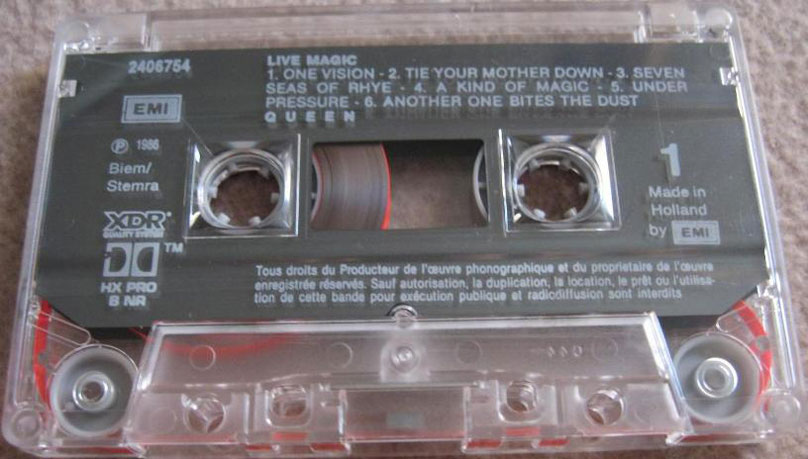 label |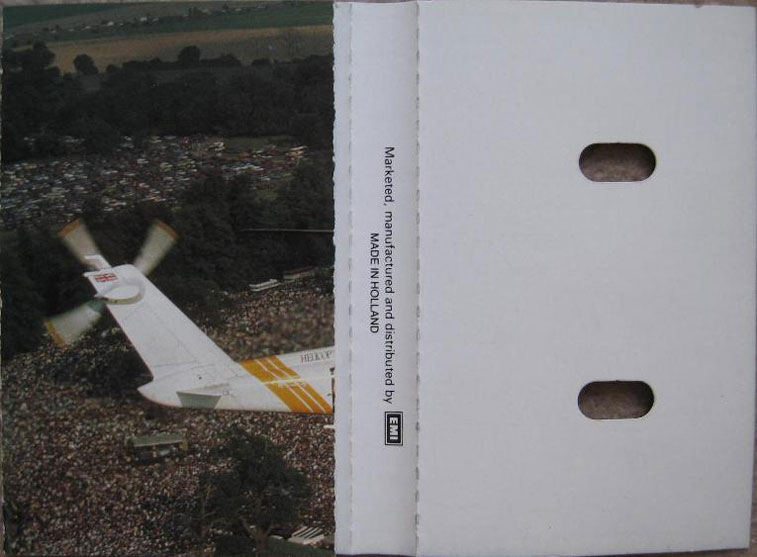 verso |


cote : A

---
vinyl France : Cat. 2406751

Voir :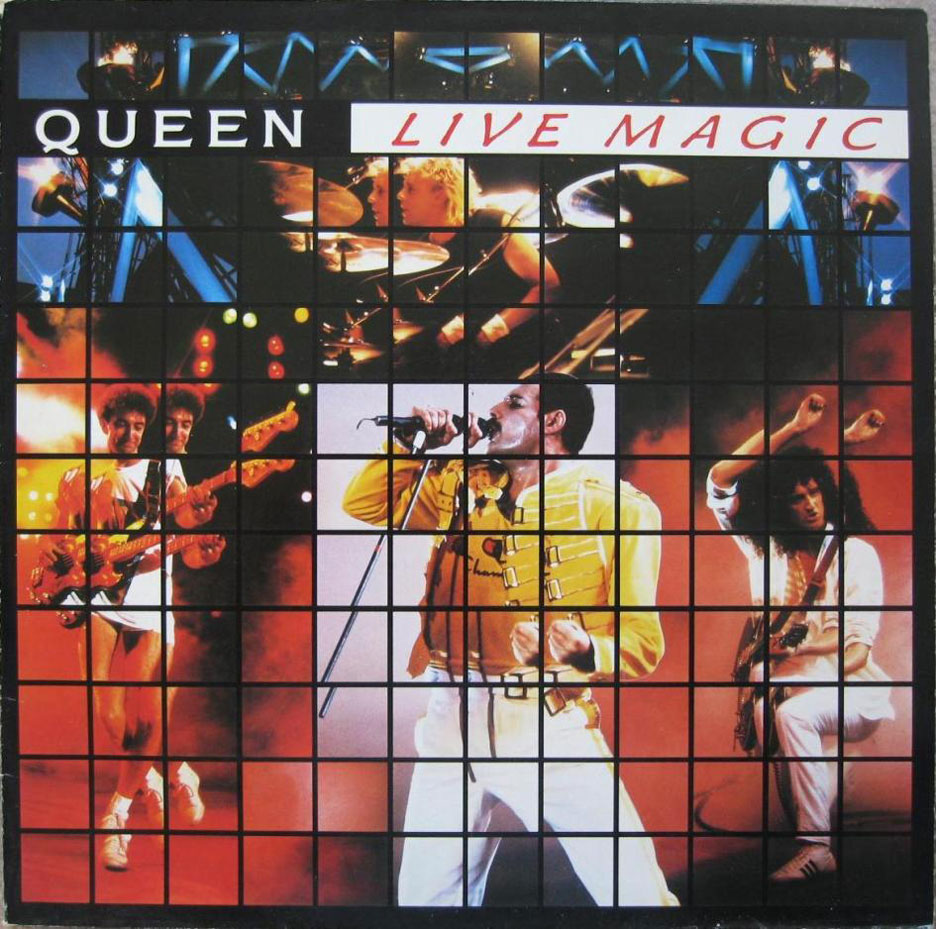 recto |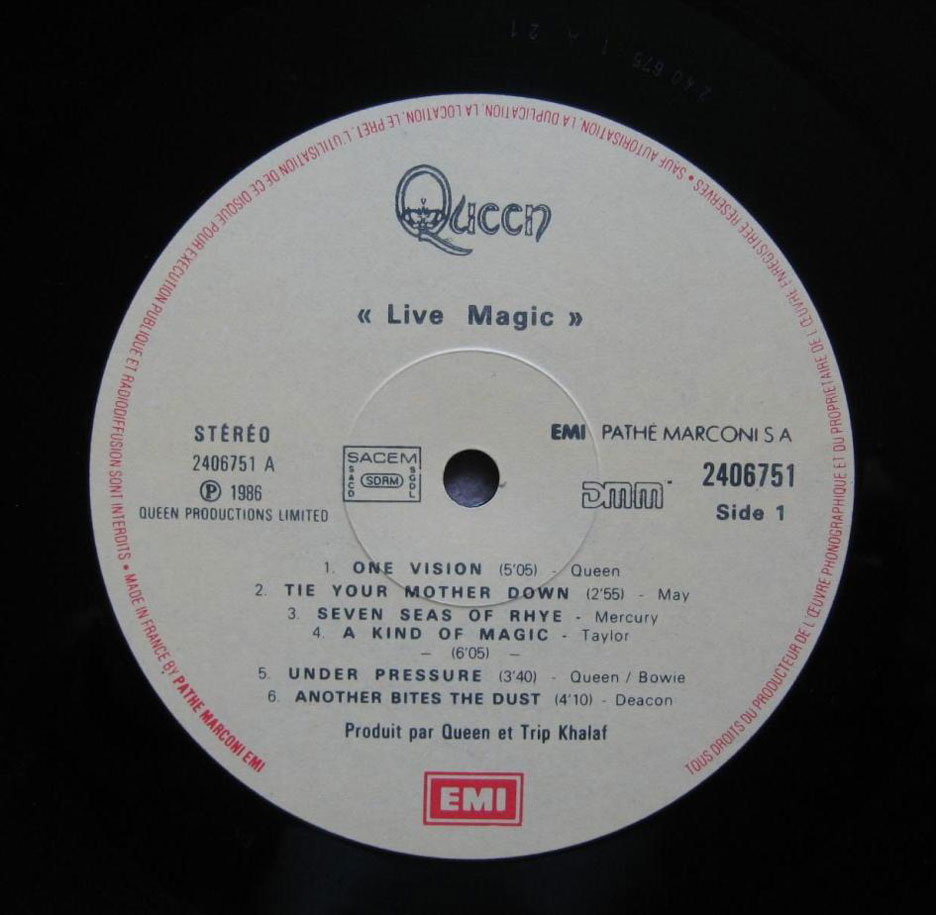 label 1 |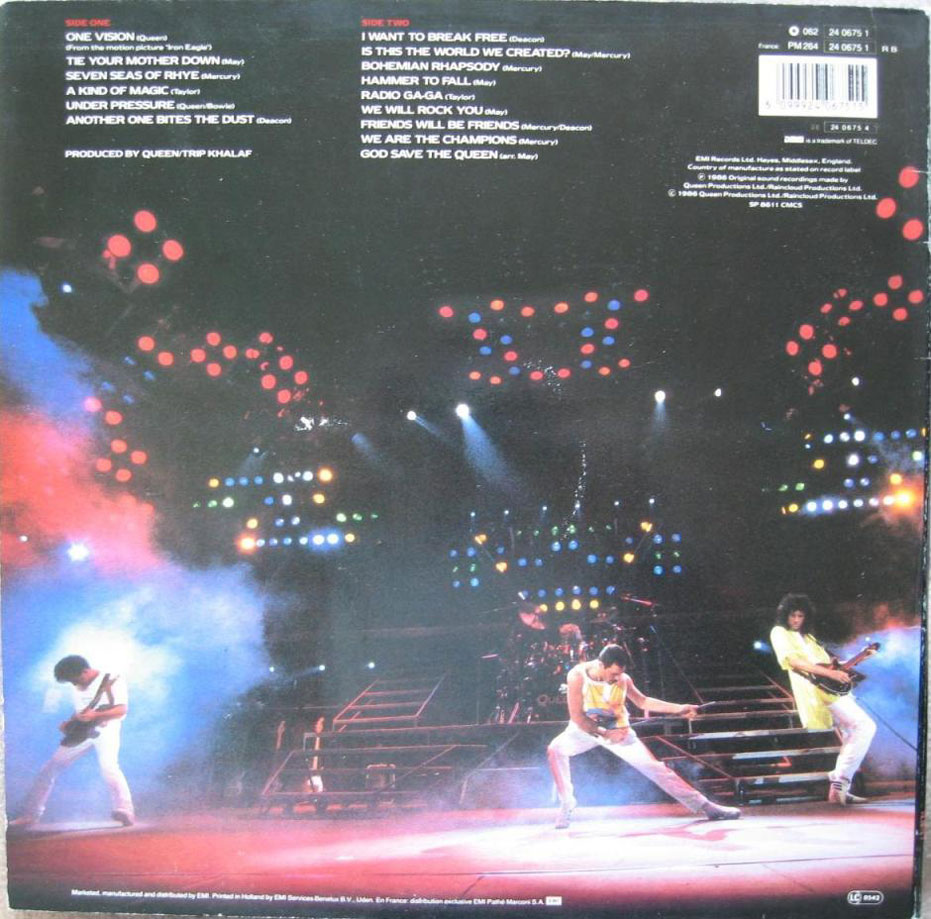 label 2 |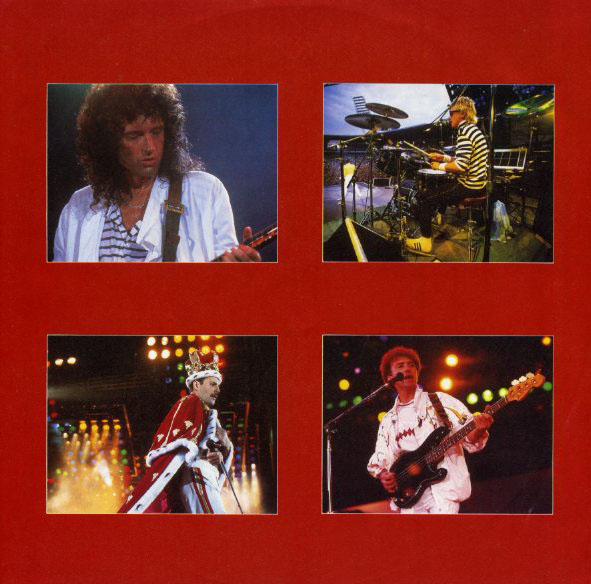 innersleeve |

cote : A

---
vinyl test pressing France : Cat. EMI 240675 1

Voir :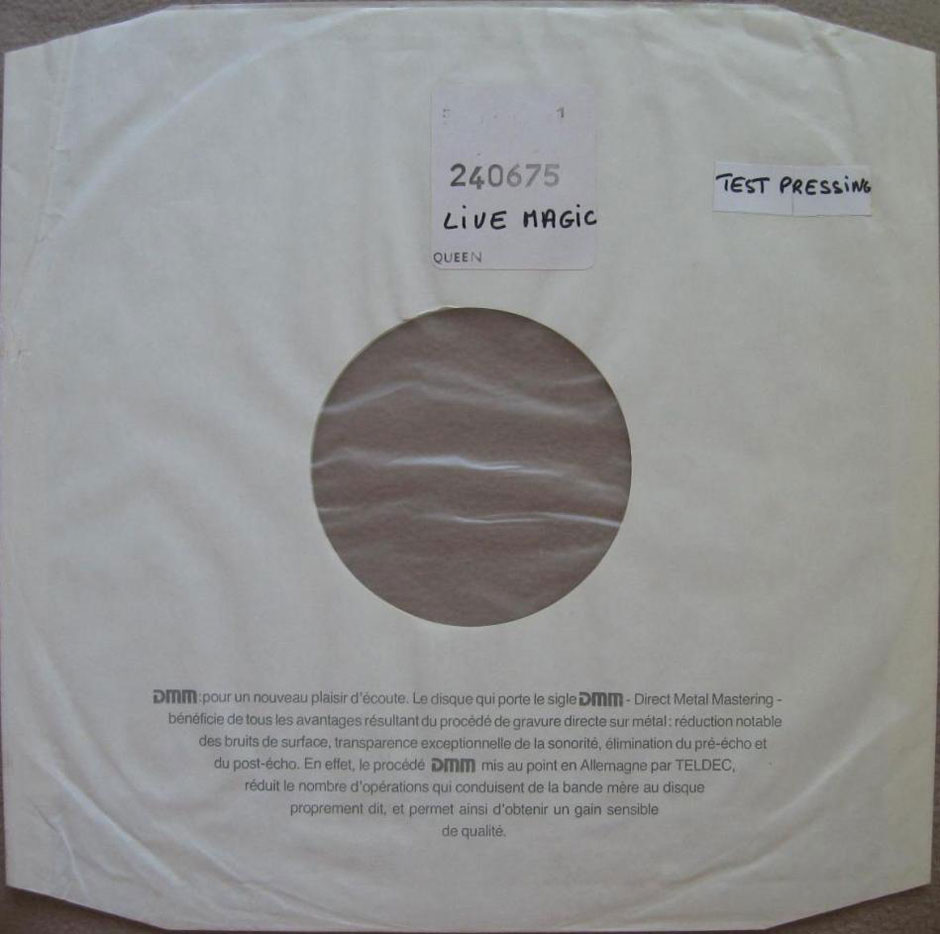 recto |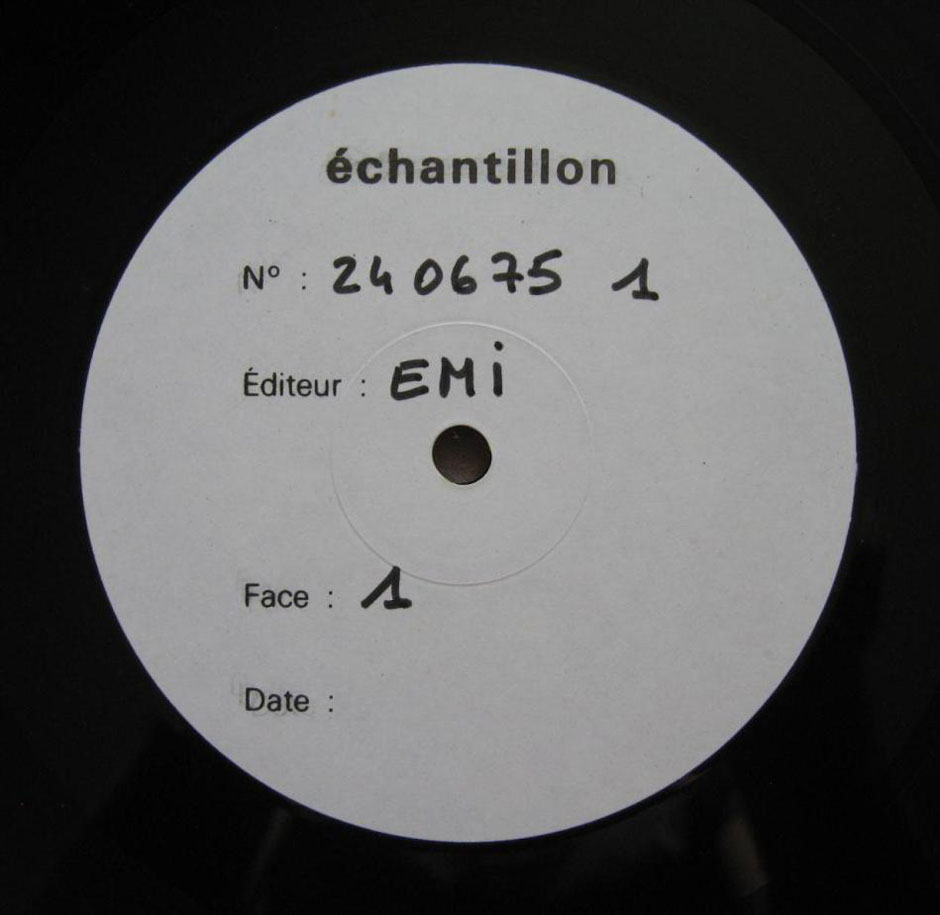 label |



---
vinyl Greece : Cat. EMI 064 2406751
Gatefold sleeve
Voir :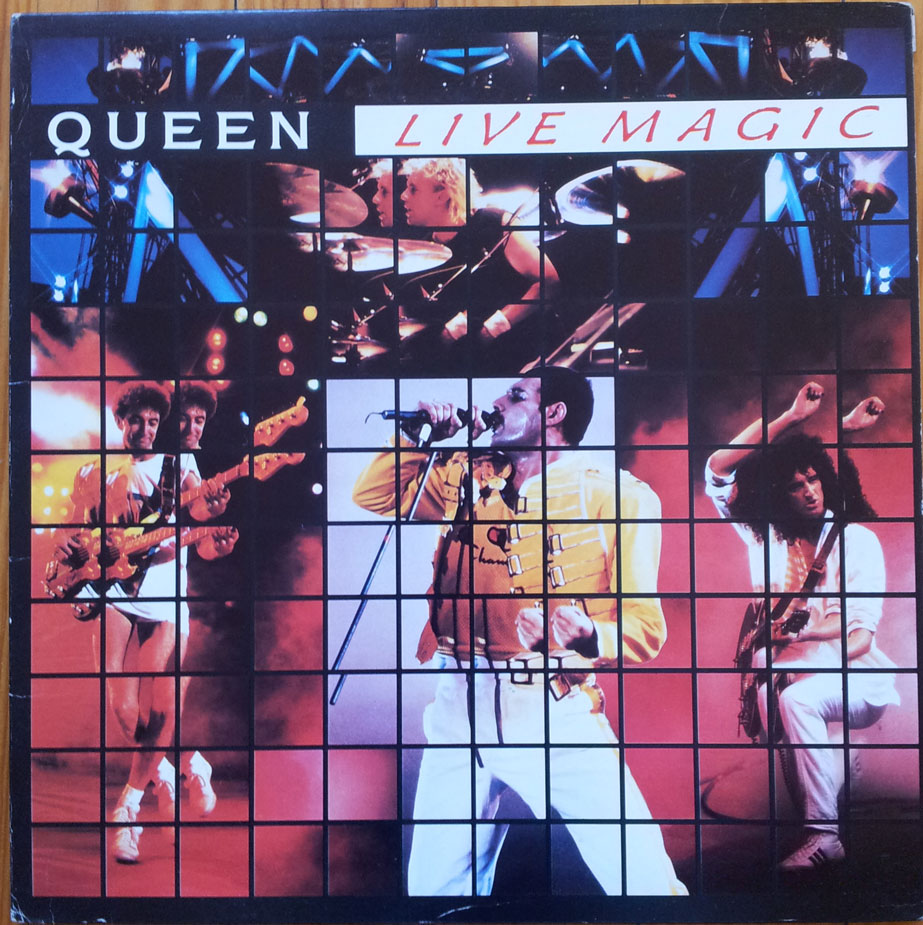 recto |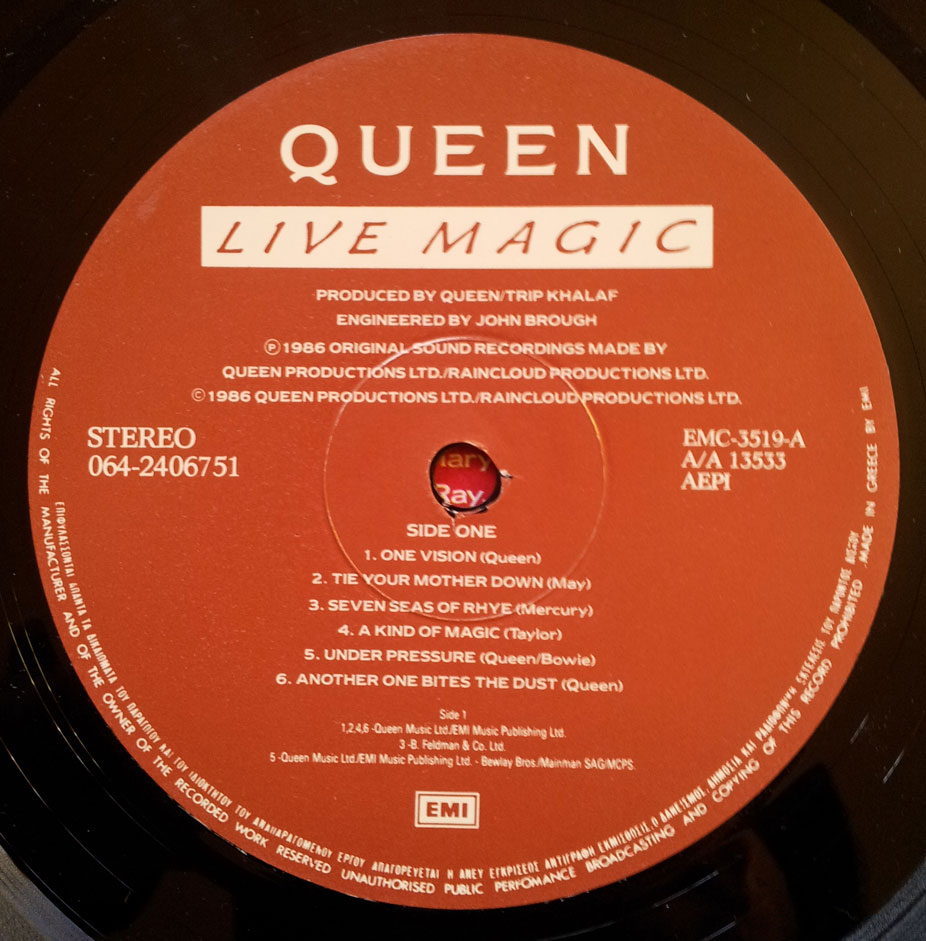 label |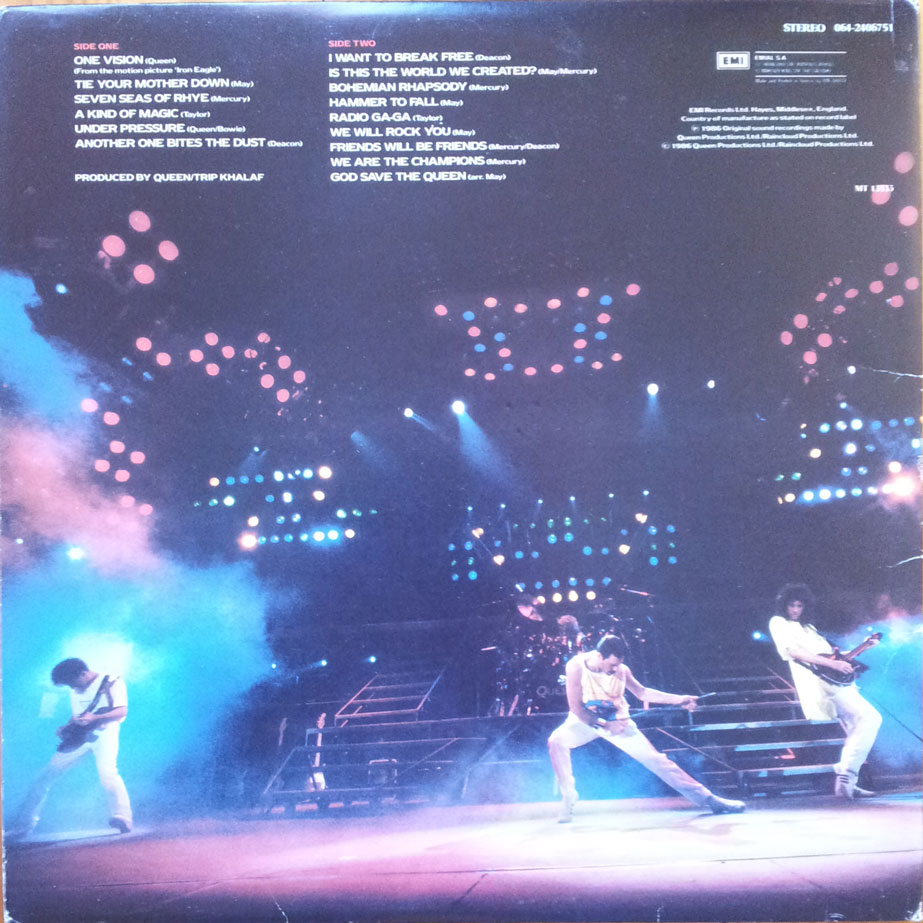 verso |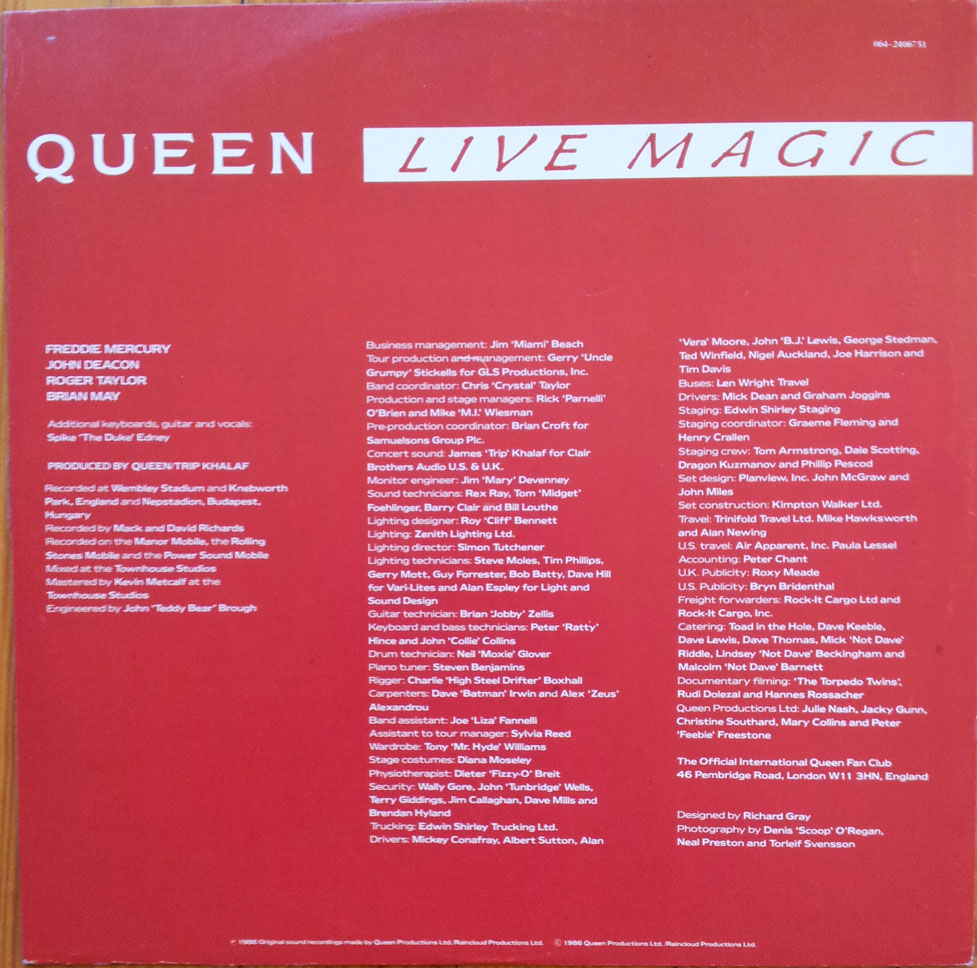 insert 1 |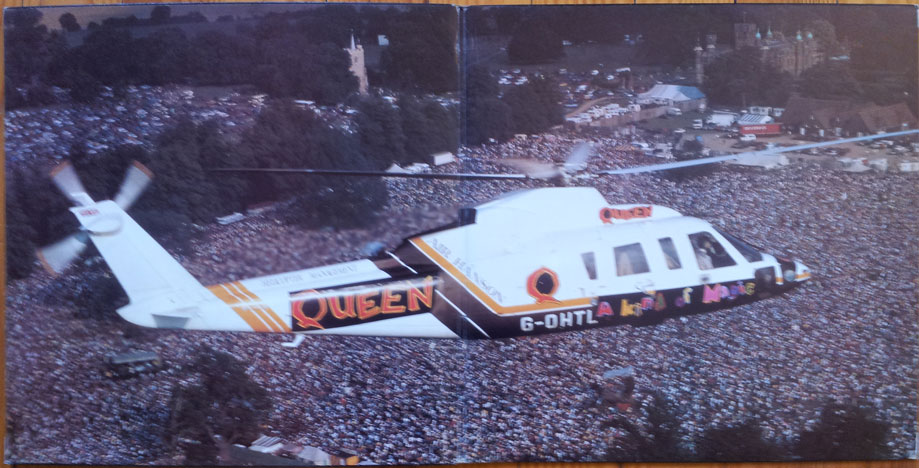 inside |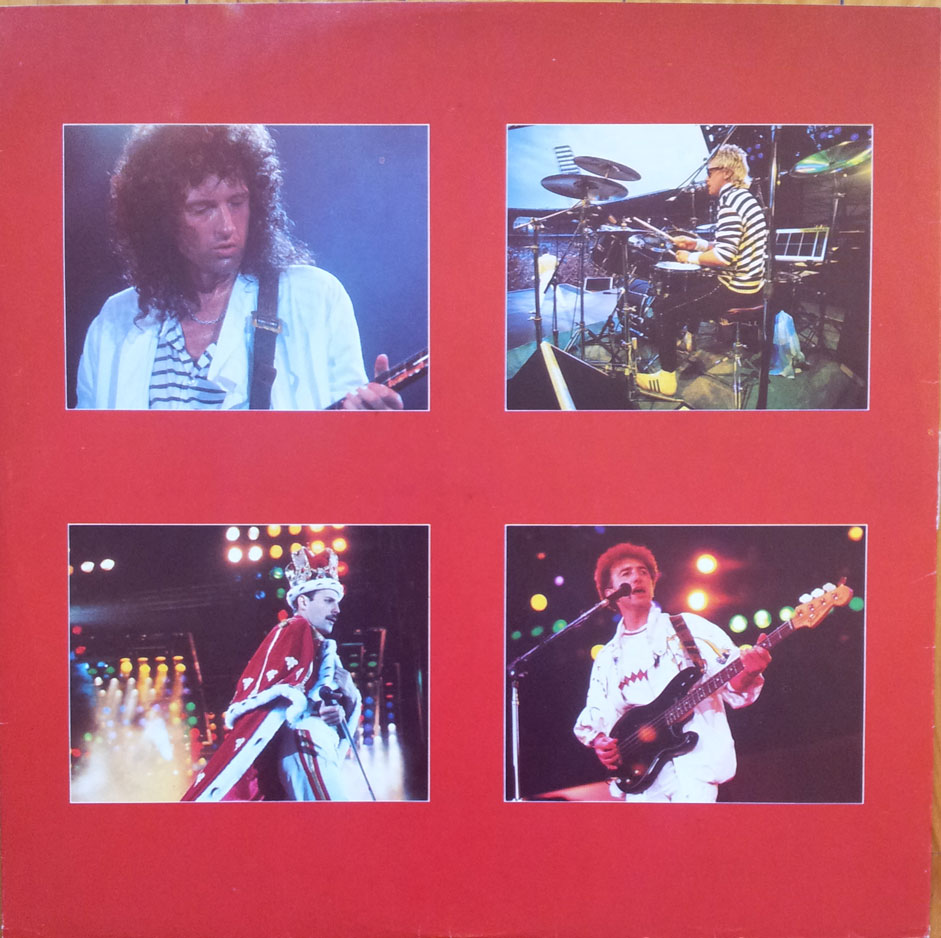 insert 2 |

cote : A

---
vinyl India : Cat. EMI EMC 3519

Voir :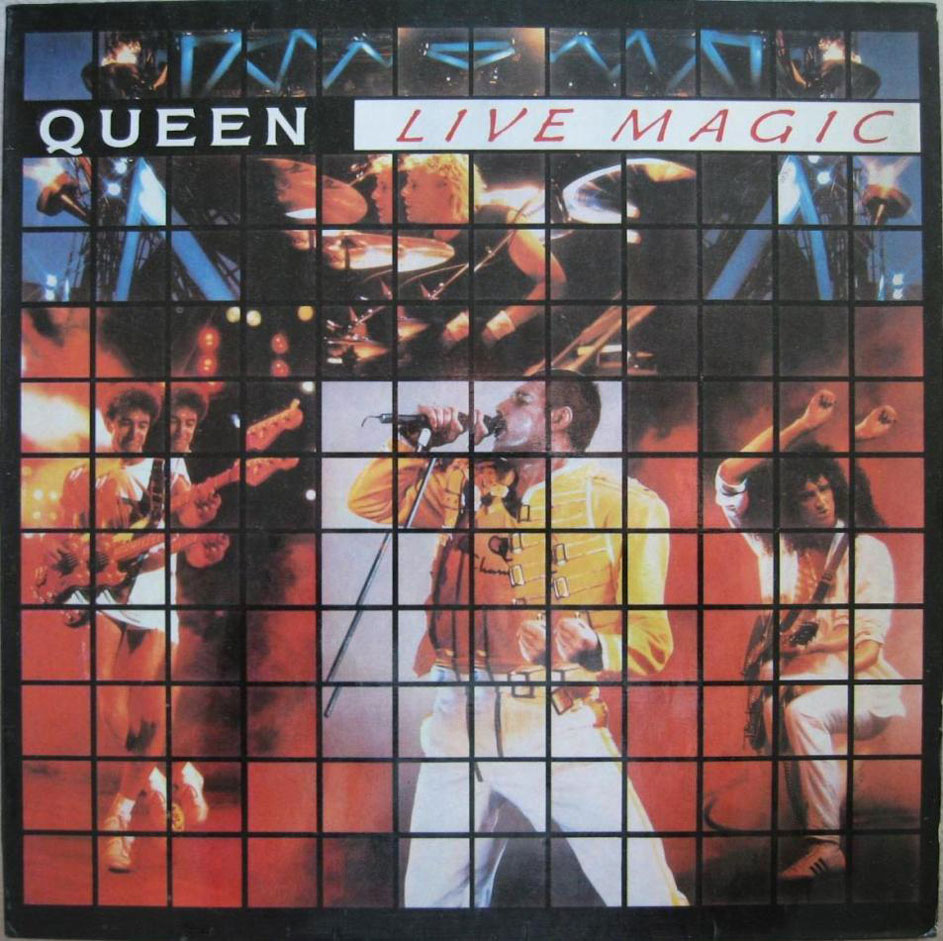 recto |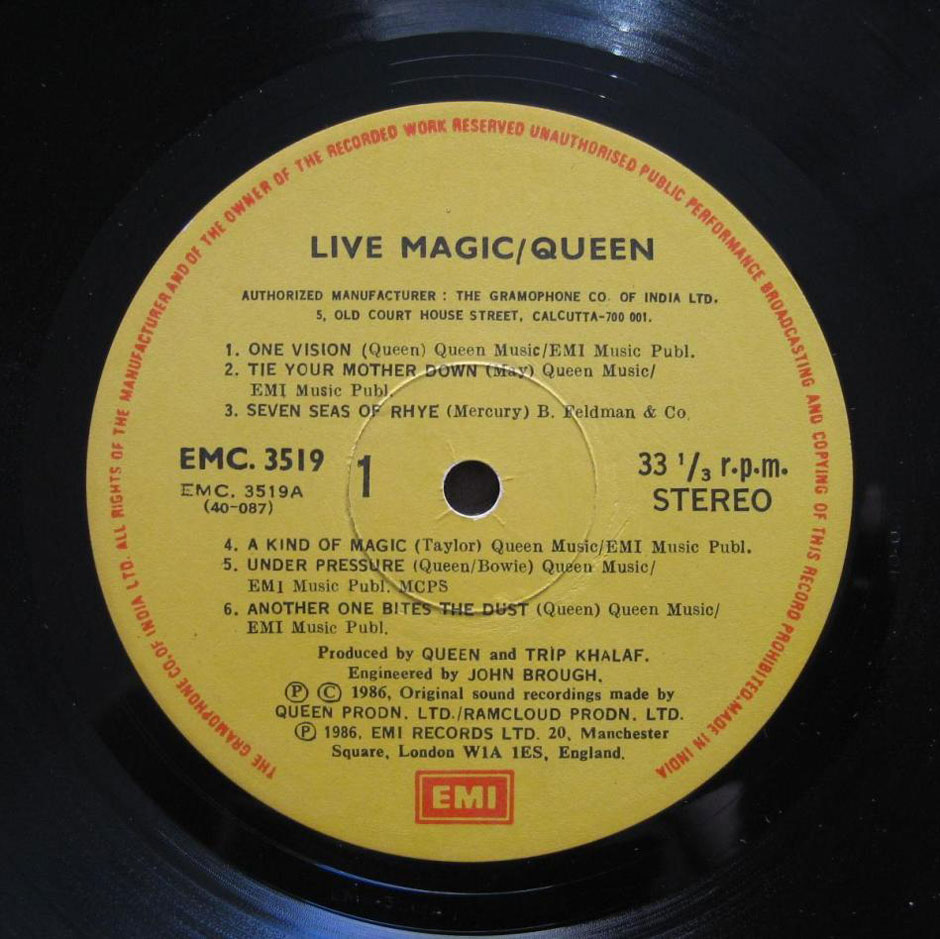 label |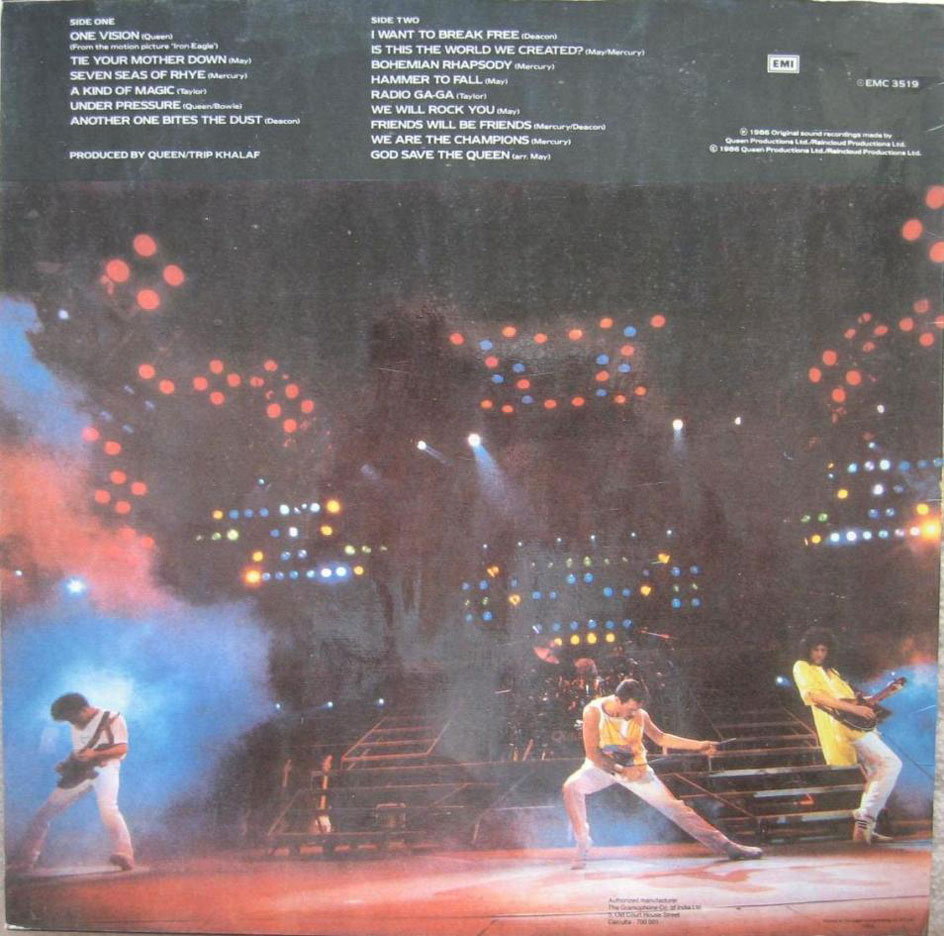 verso |



---
CD Japan : Cat. TOCP-67463
Reissue from 2004.
Voir :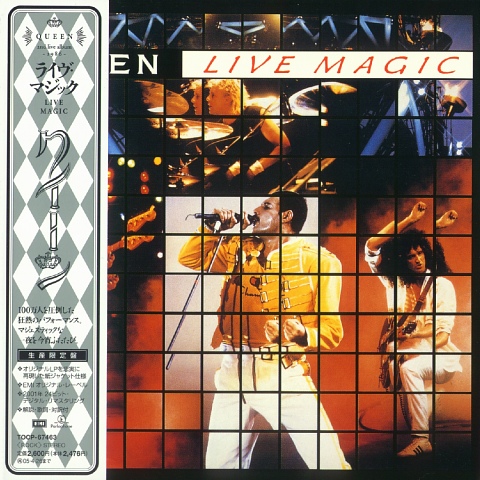 recto |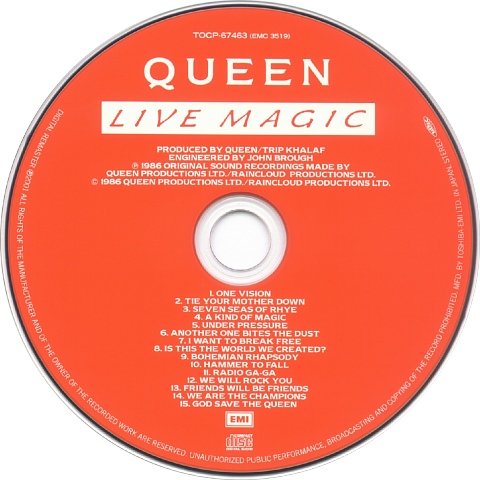 CD |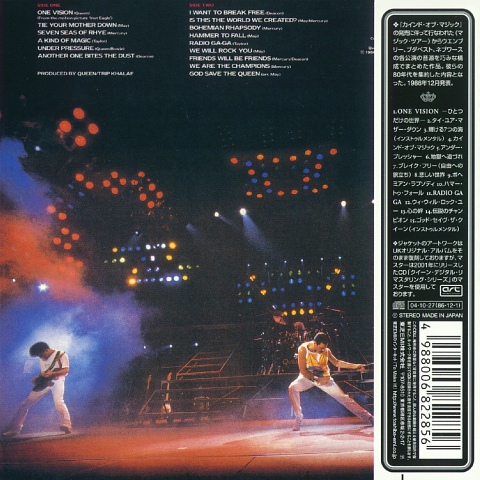 |


cote : 0

---
vinyl Japan : Cat. EMI EMS 91203

Voir :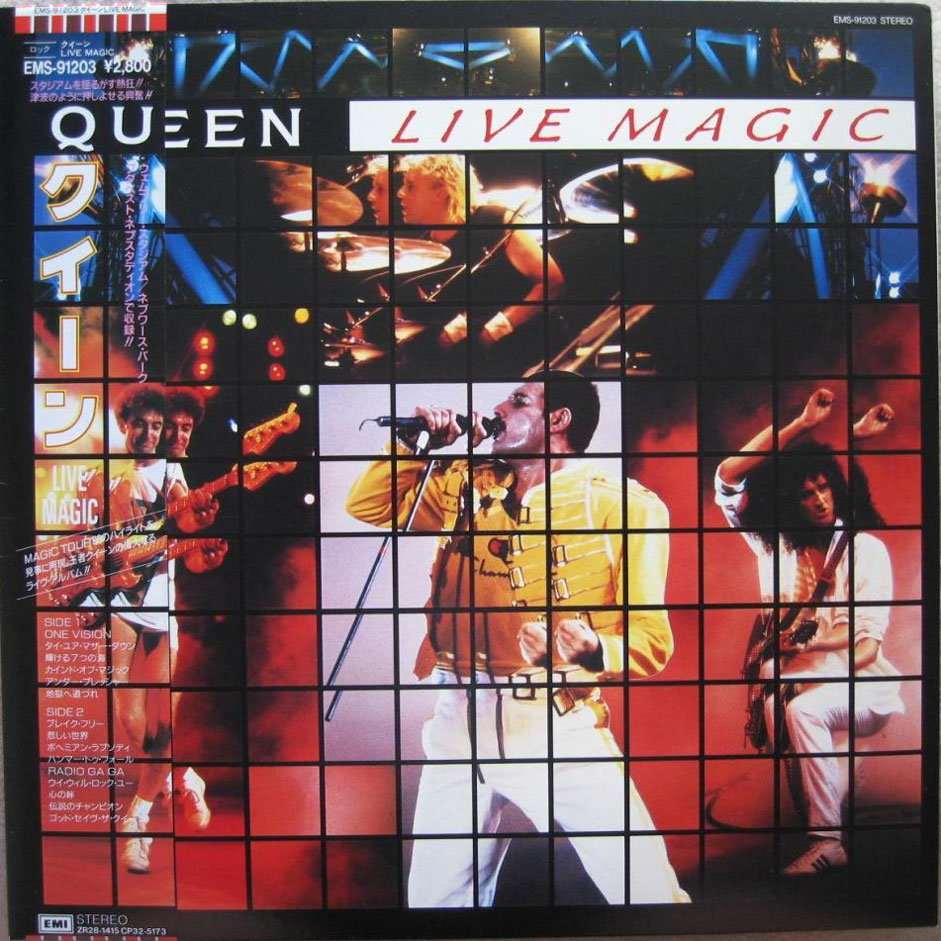 recto |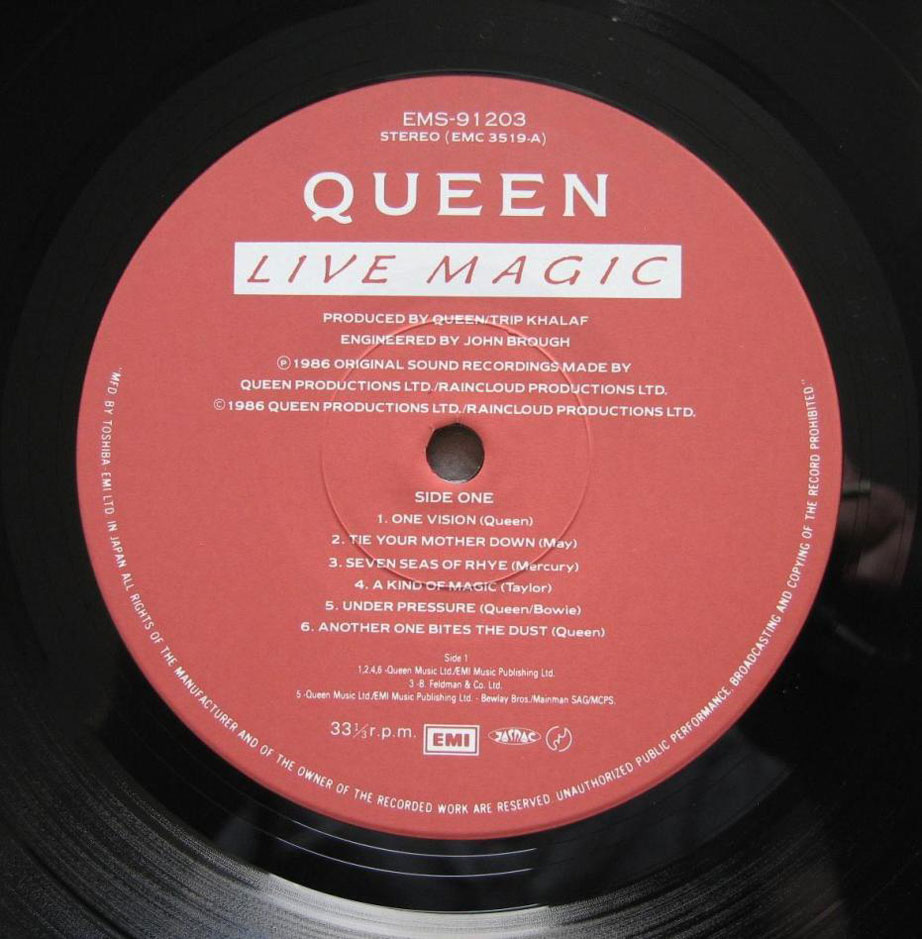 label |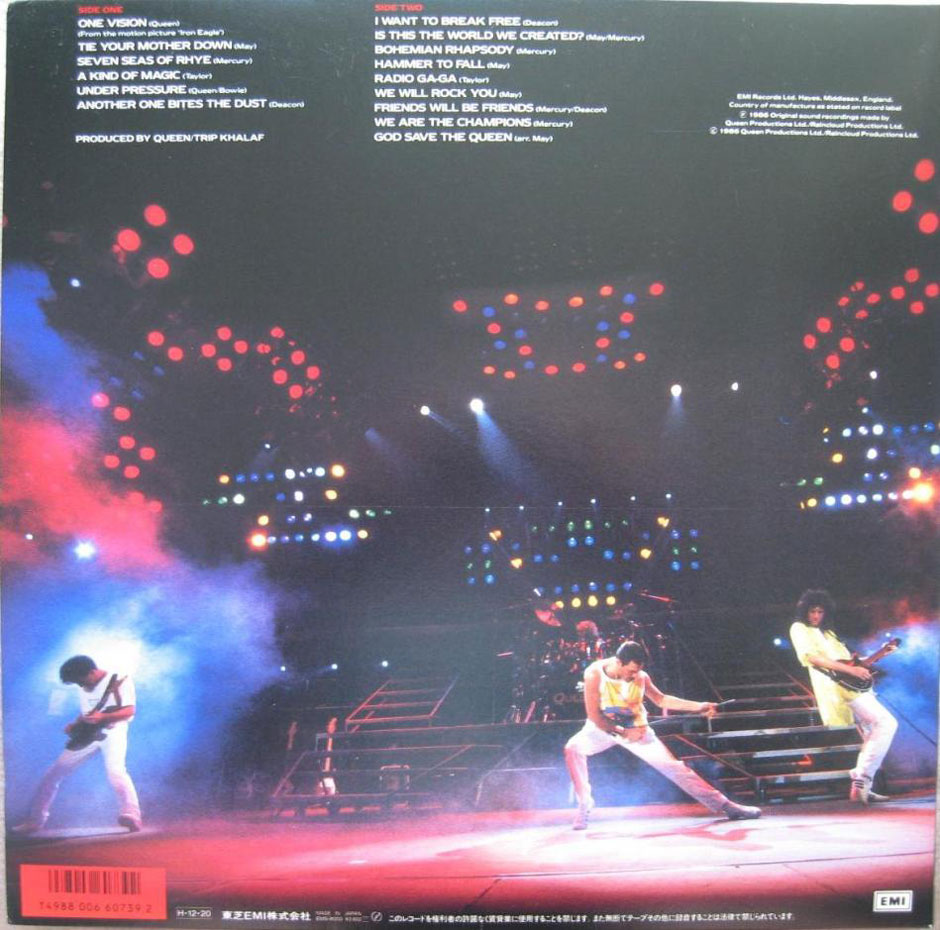 verso |



---
vinyl Netherlands : Cat. EMI 1A 062 24 0675 1

Voir :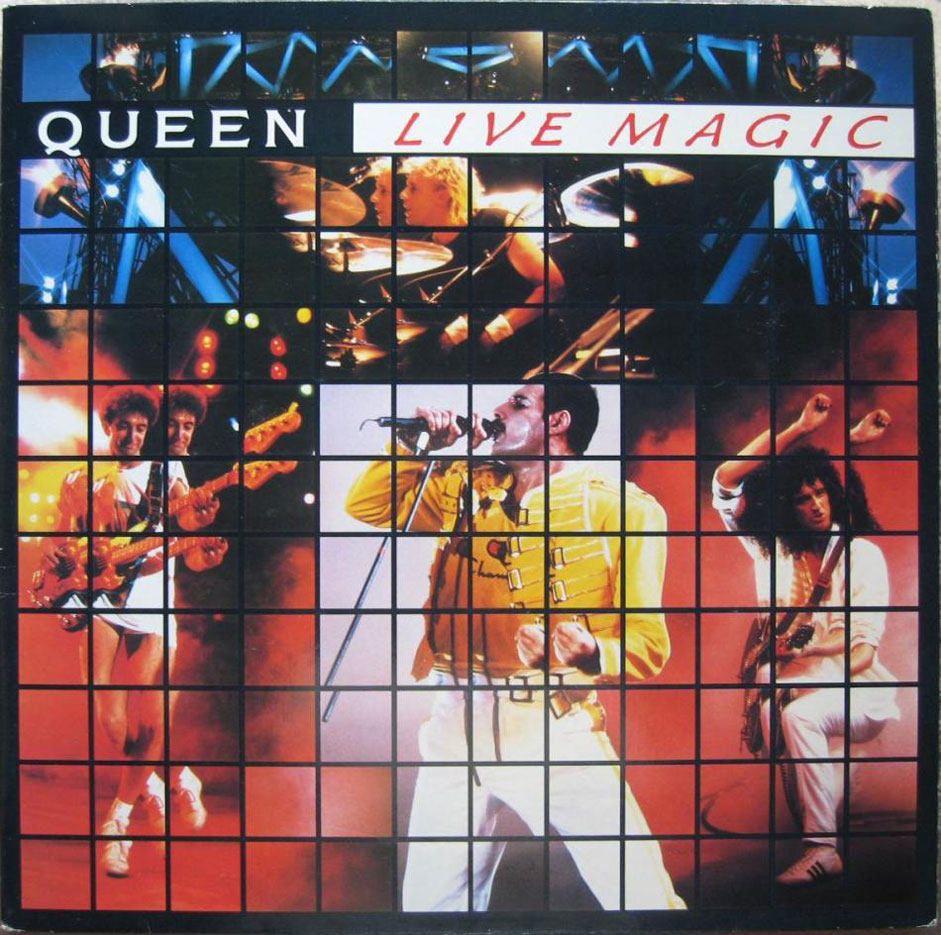 recto |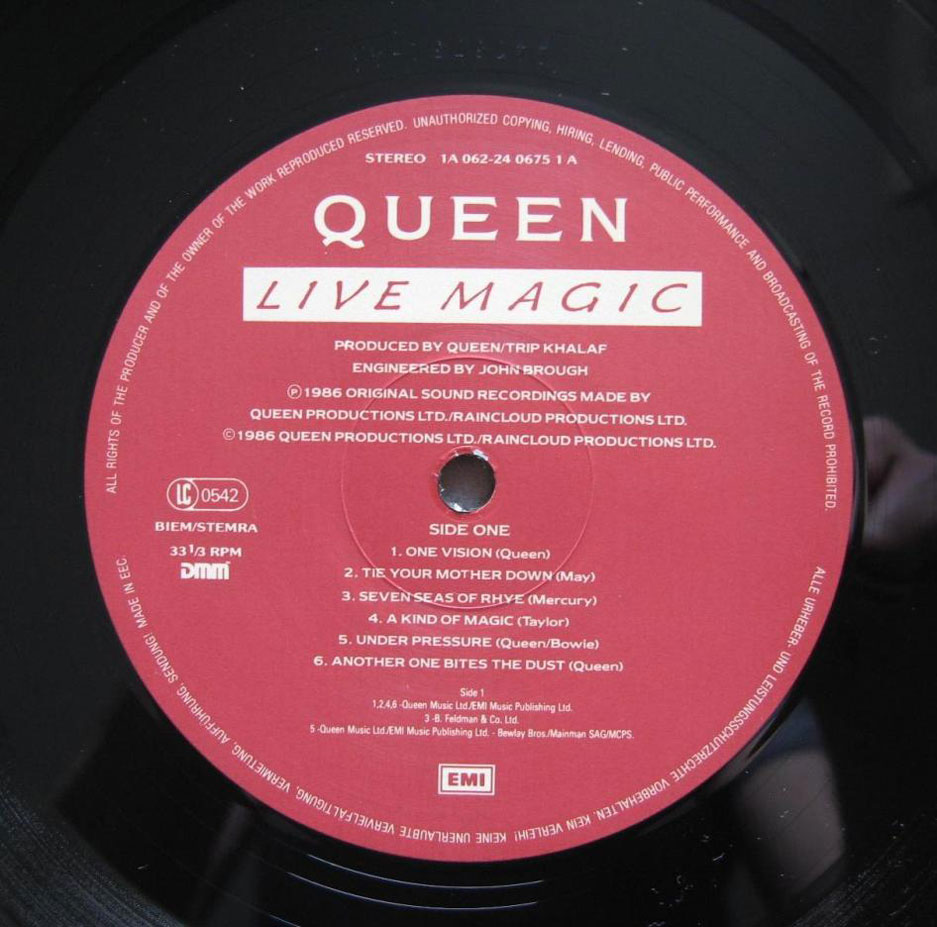 label |
verso |



---
CD Book Spain : Cat. CQ010
Reissue on 12th April 2008.
Voir :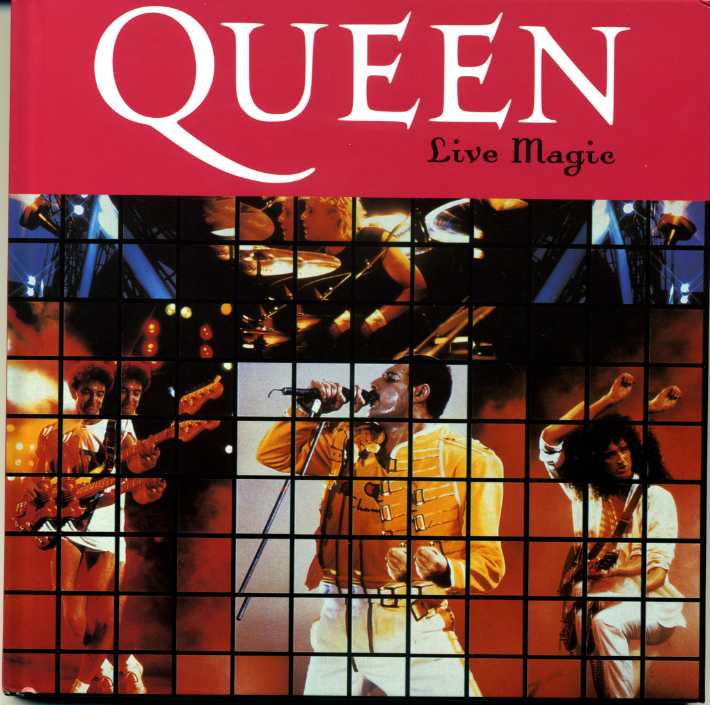 recto |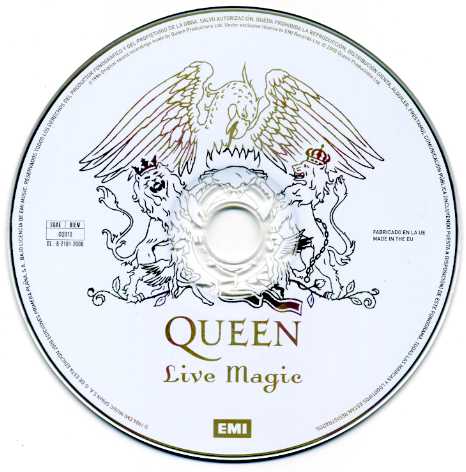 label |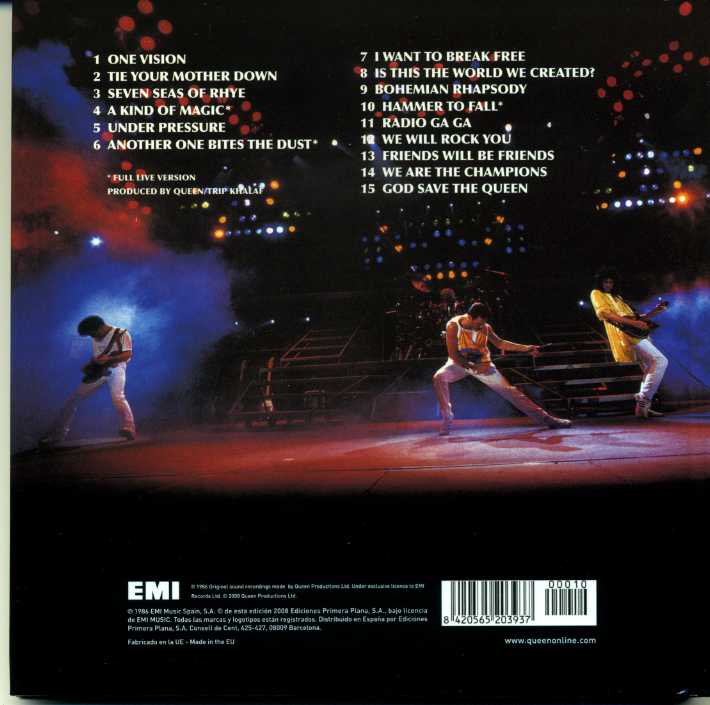 verso |


cote : 0

---
vinyl Spain : Cat. EMI 074 24 06751

Voir :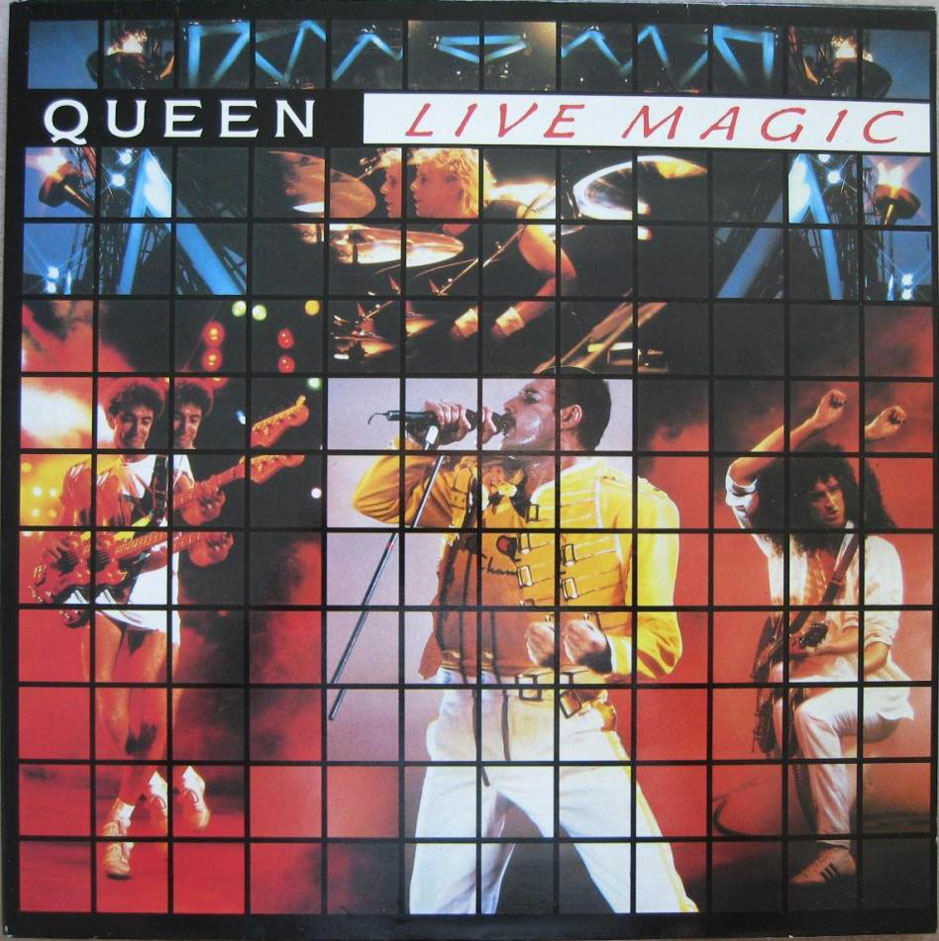 recto |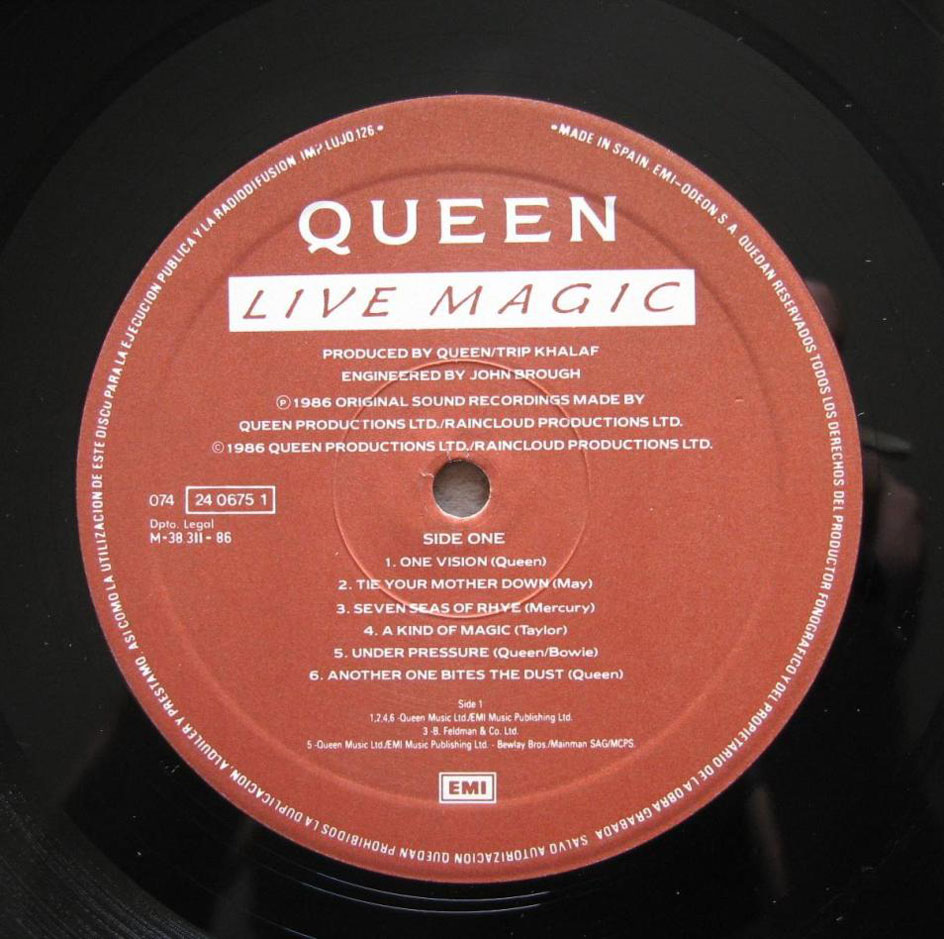 label |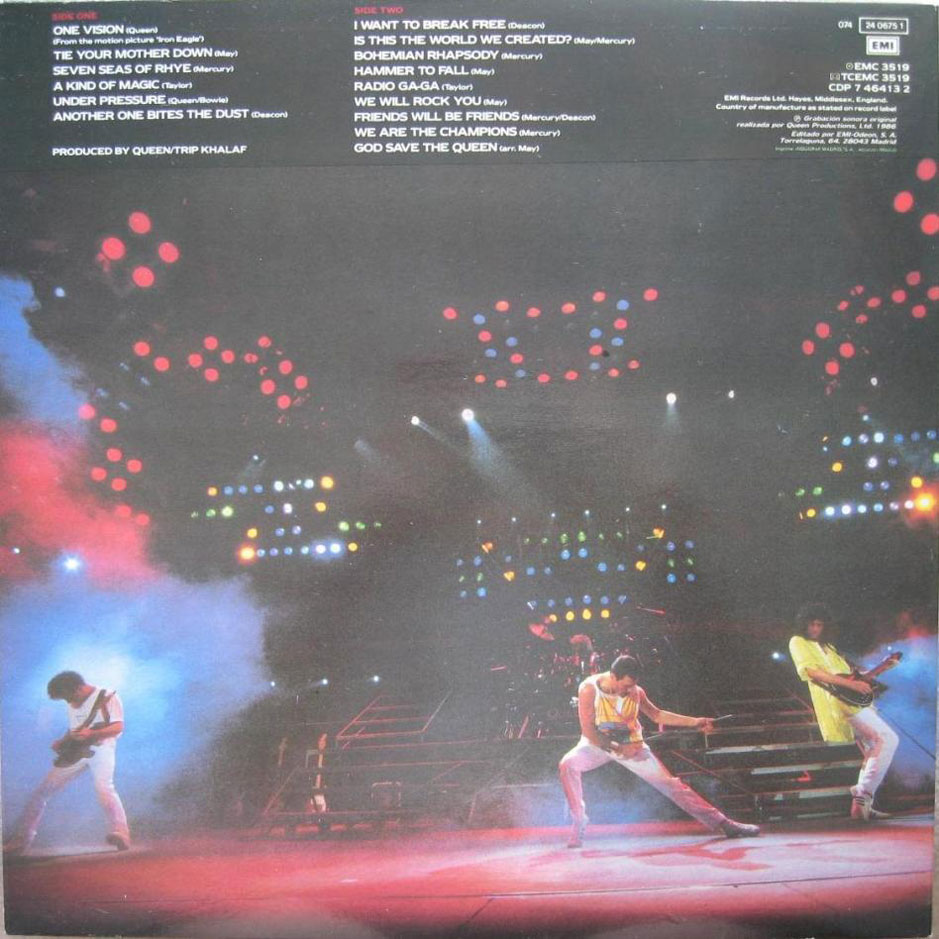 verso |



---
vinyl United Kingdom : Cat. EMI EMC 3519
gatefold sleeve.
Voir :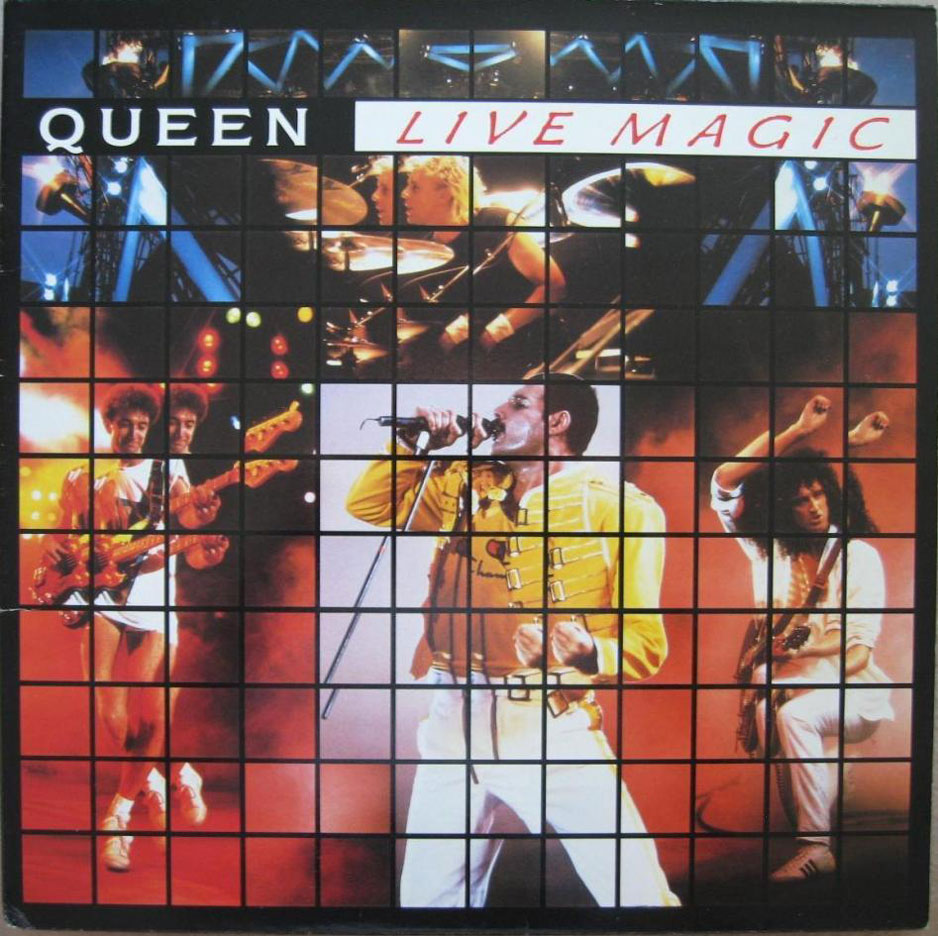 recto |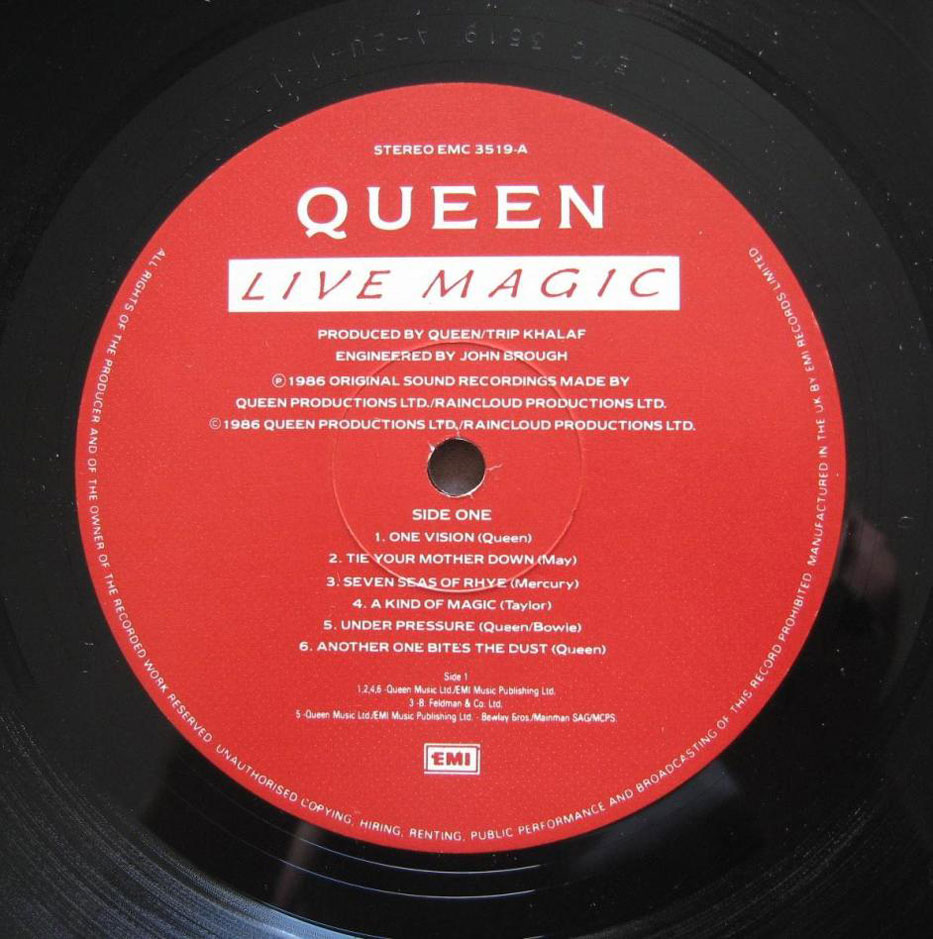 label |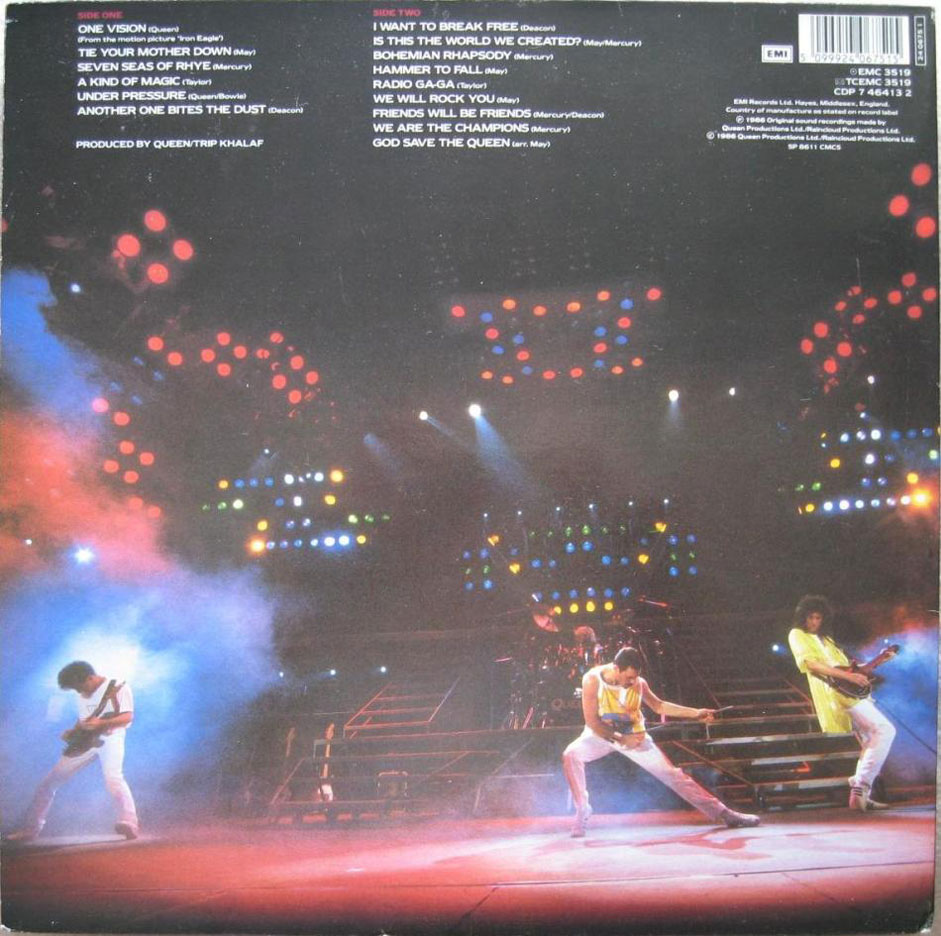 verso |


cote : A

---